IMPACT is back at Who's Next, in one month !
This new edition of IMPACT is only solely to industry professionals, and 45,000 visitors are expected. Located at the heart of the event, IMPACT will take place alongside 1,300 ready-to-wear, beauty and lifestyle brands.
Discover the eco-responsible brands at IMPACT !
Brands Made in Europe
They produce their stock locally in France and Europe.
Jolies Mômes · La Gentle Factory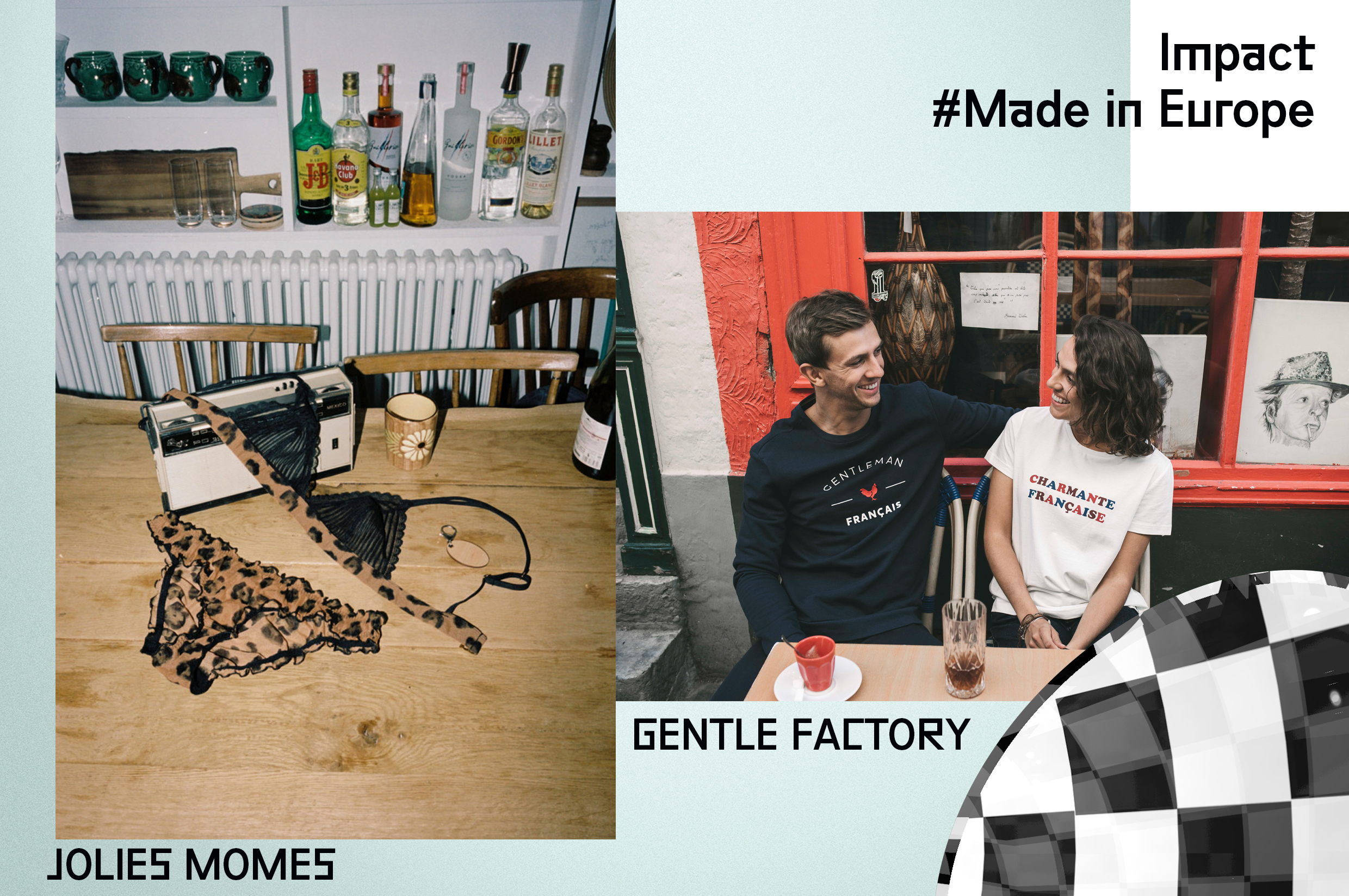 Ethical Brands
These brands have been awarded with certifications that guarantee they respect the social and environmental side of business.
GOTS (Global Organic Textile Standard) certification : Dedicated · Ekyog · Les Racines du Ciel · Wenhua Duvergé · Green Lion · Inlayment
Fair-Trade certification : SKFK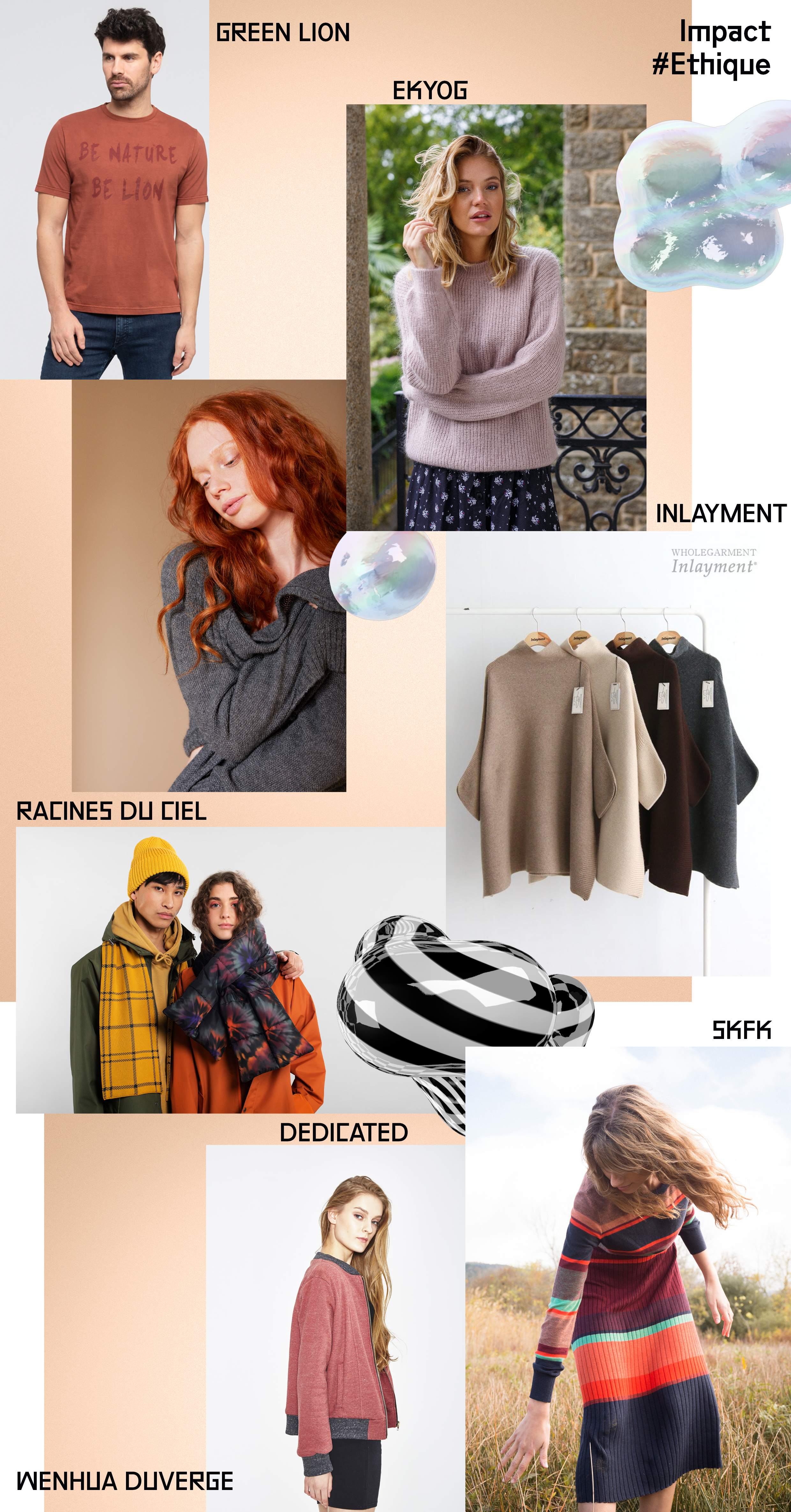 Recycling in the spotlight
These brands re-use scrap materials and transform them into new products, without producing any materials themselves !
Meduse · Alinfini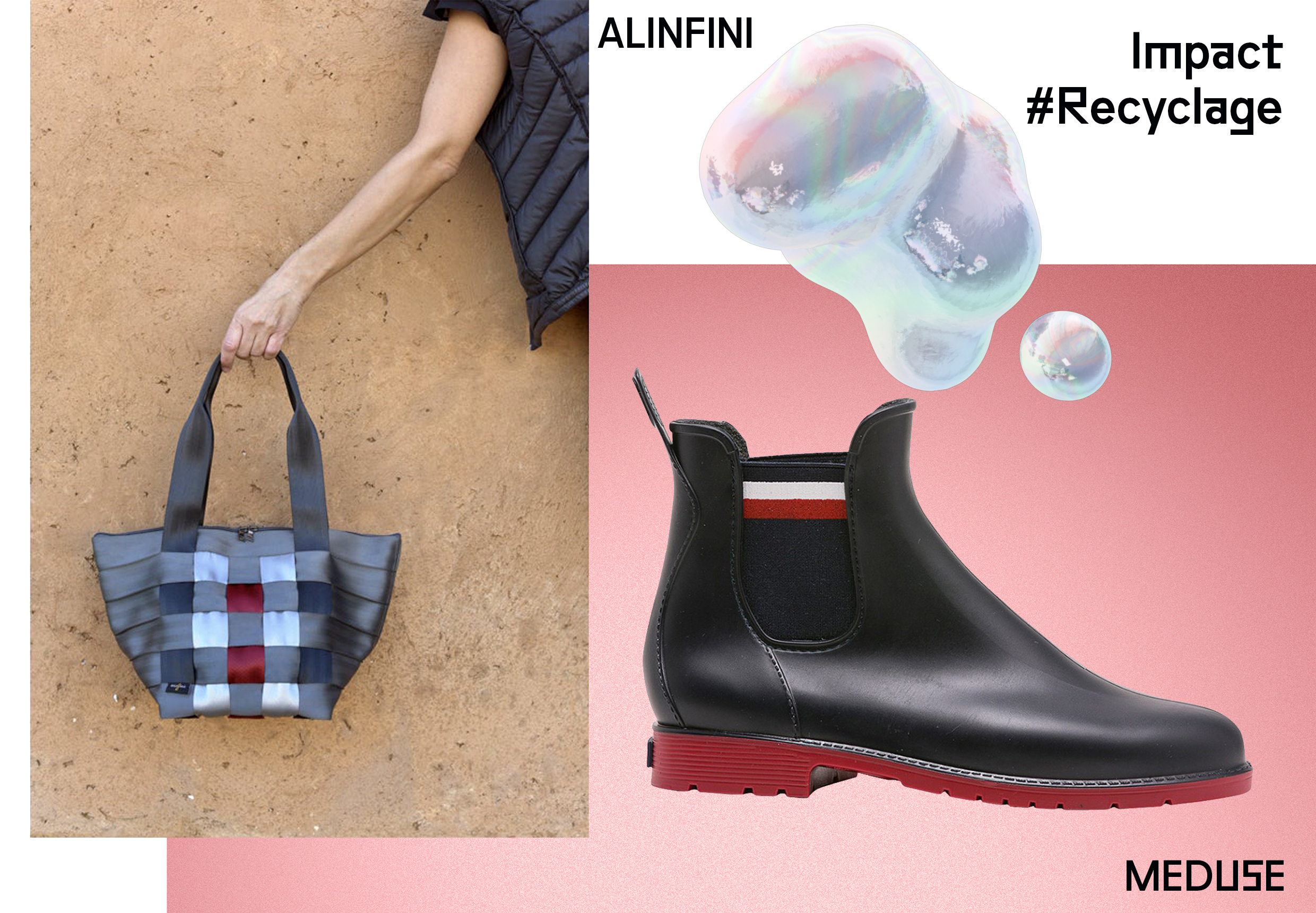 Innovative shoe
This shoe, is totally based on natural rubber and launched by the brand Euyen.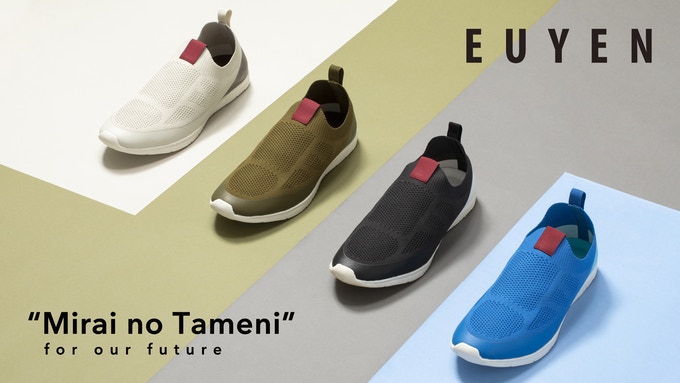 Vegan
These brands preserve animals and the environment by using innovative materials !
Lo Neel · Ethiopian Highland Leather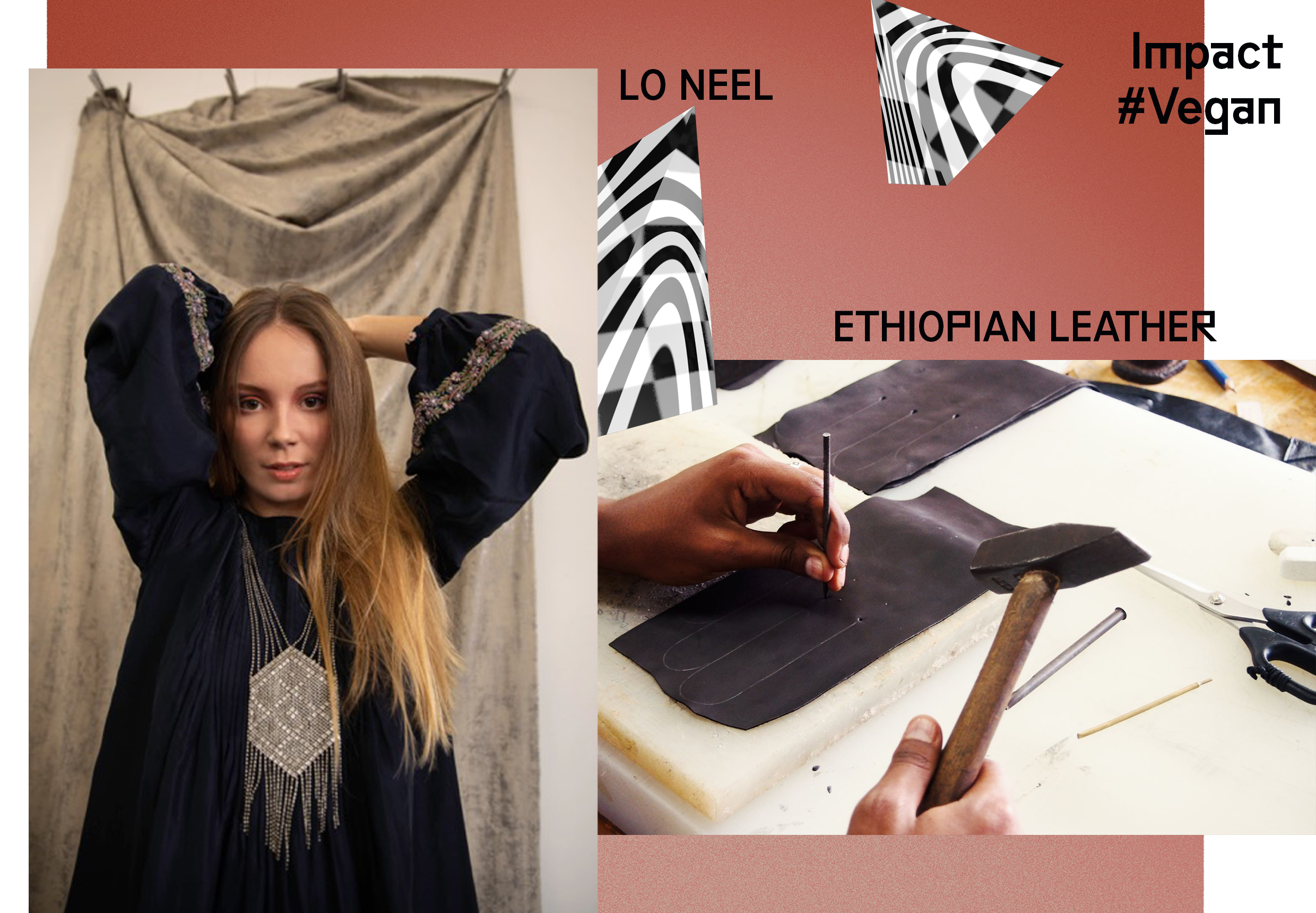 An Upcycling Service
Tilli, this tailoring service allows you to adjust existing products and to upcycle !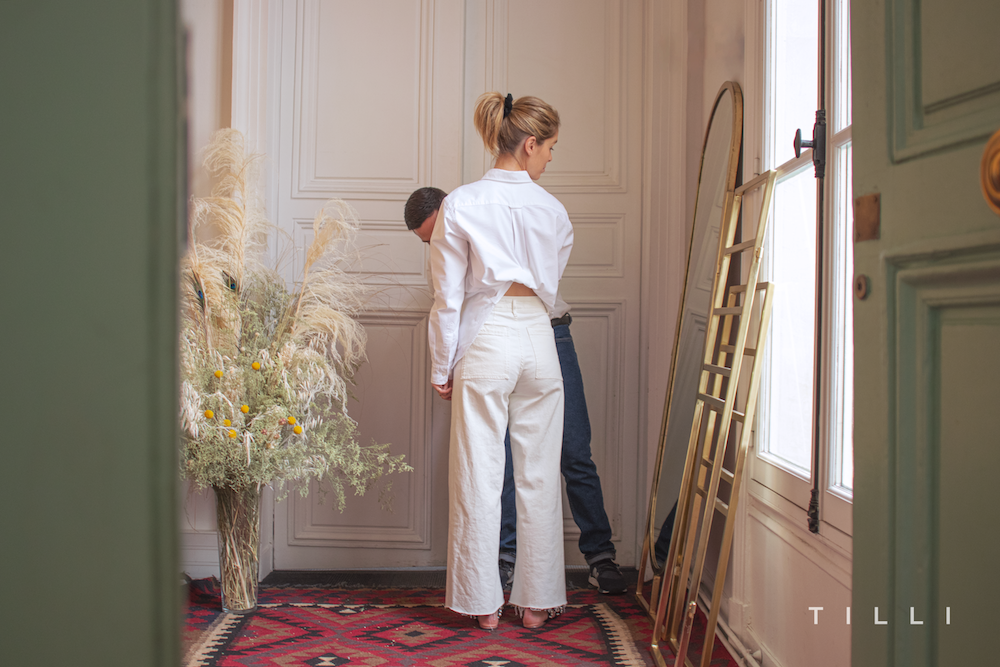 New brands joining IMPACT
Craft Stories by Huma Adnan · Infantium Victoria · Kind Humankind · MYoMY · Saisai, 1st place winning brand in the Talents de Mode 2019, a contest presided over by Frédéric Maus, the CEO of Who's Next, through a partnership with the Villages de Créateurs.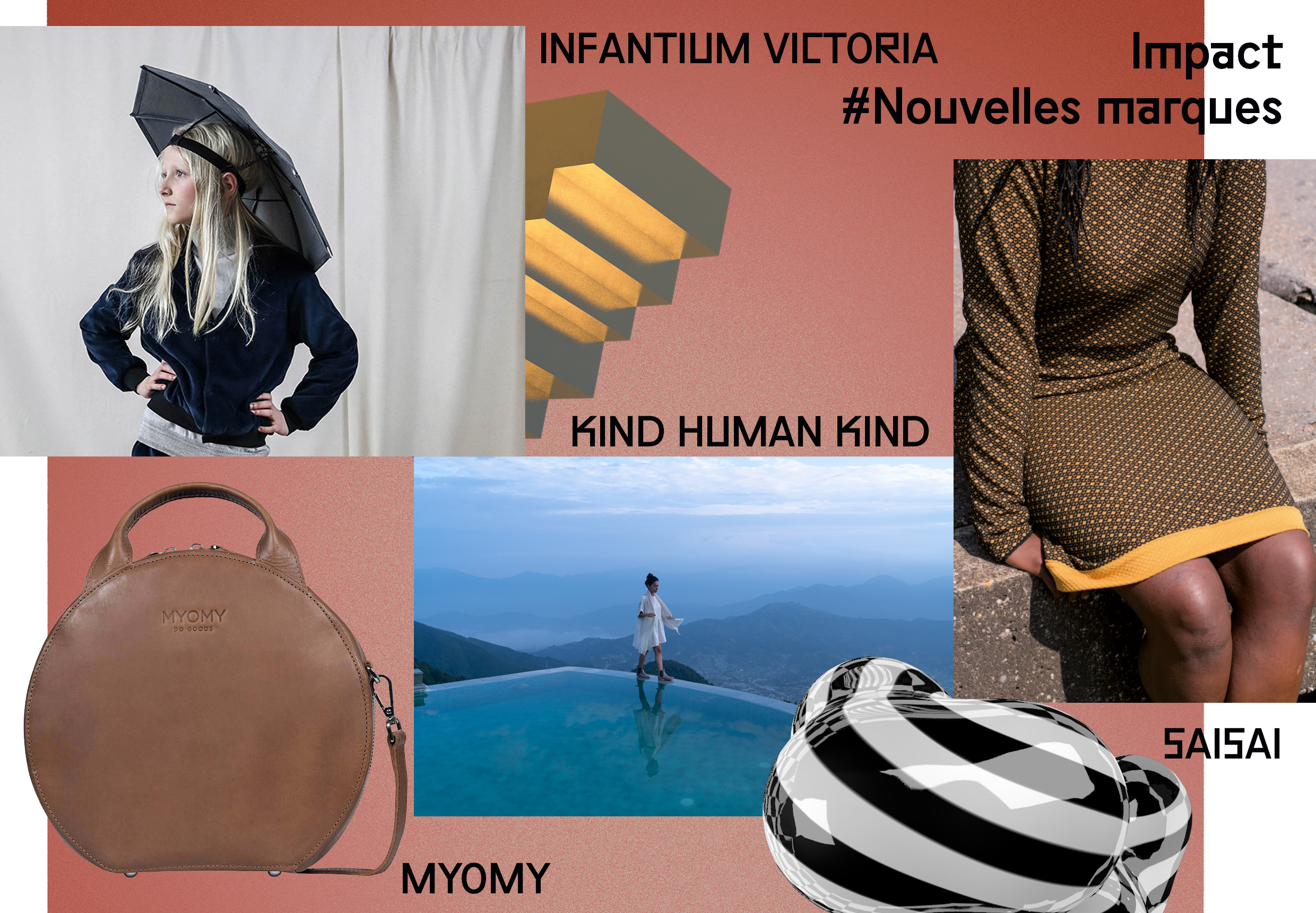 Brand collectives will also be present, bringing together multiple brands that are also eco-responsible :
Slow We Are
It is the trustworthy label of sustainable fashion !
Bag Affair · Aatise · Muse & Marlowe · Ecclo · Monlimart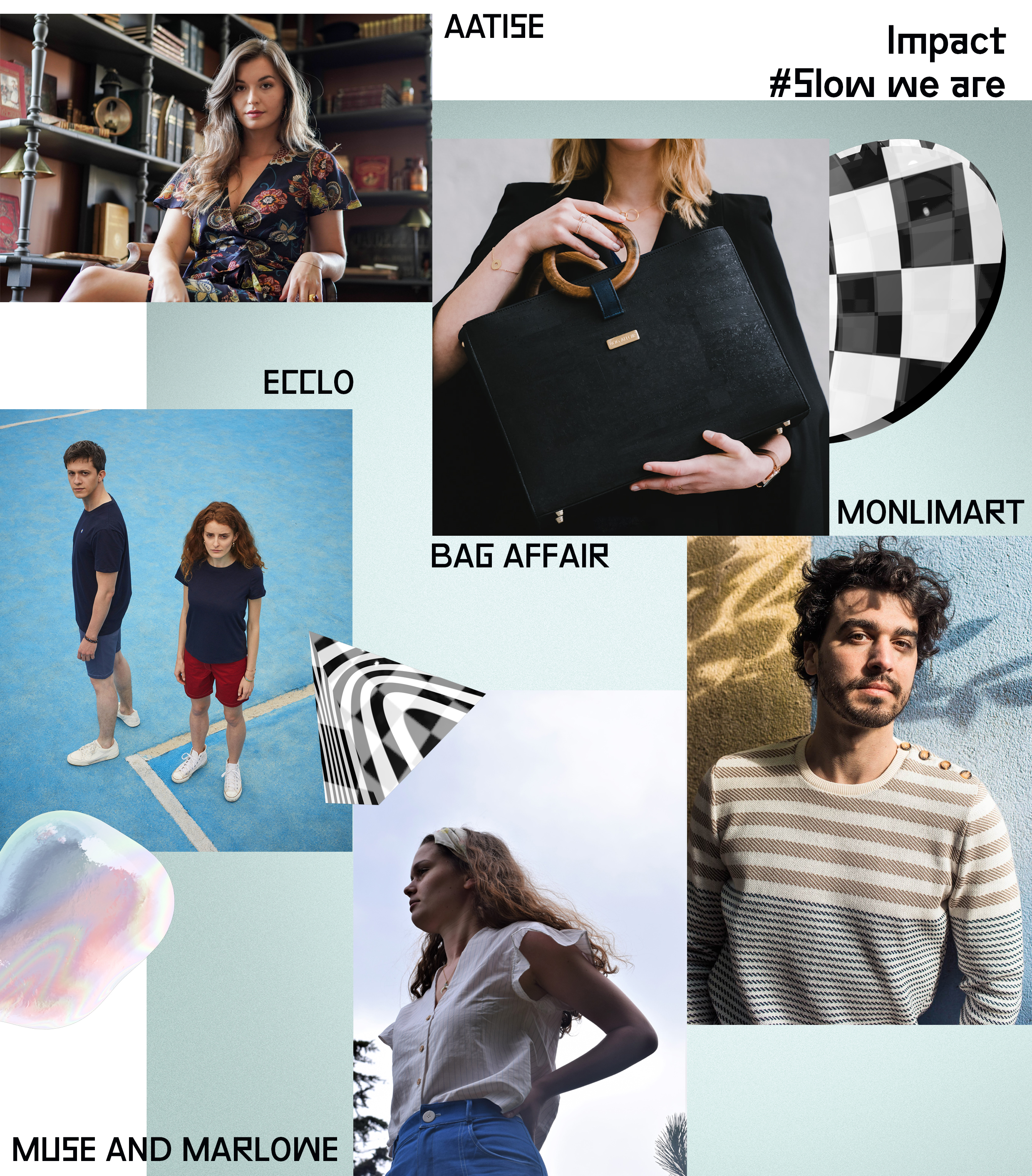 Fashion Green Days
This collective is truly committed to fashion brands not using plastics.
FFU Today, the French Fashion Union is the biggest collaborative organisation in France supporting young Fashion professionals.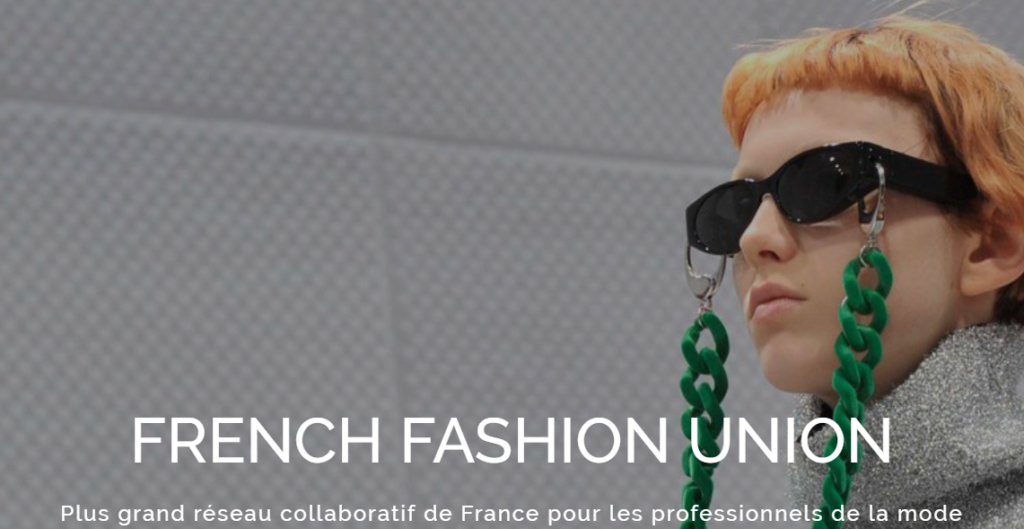 The GoodGoods
An IMPACT partner and the first eco-responsible fashion and lifestyle media platform, which will be present over the course of Who's Next.