For the first time, the IMPACT event is coming to Premiere Classe. It will be the place to be for sustainable initiatives during Fashion Week and its shows.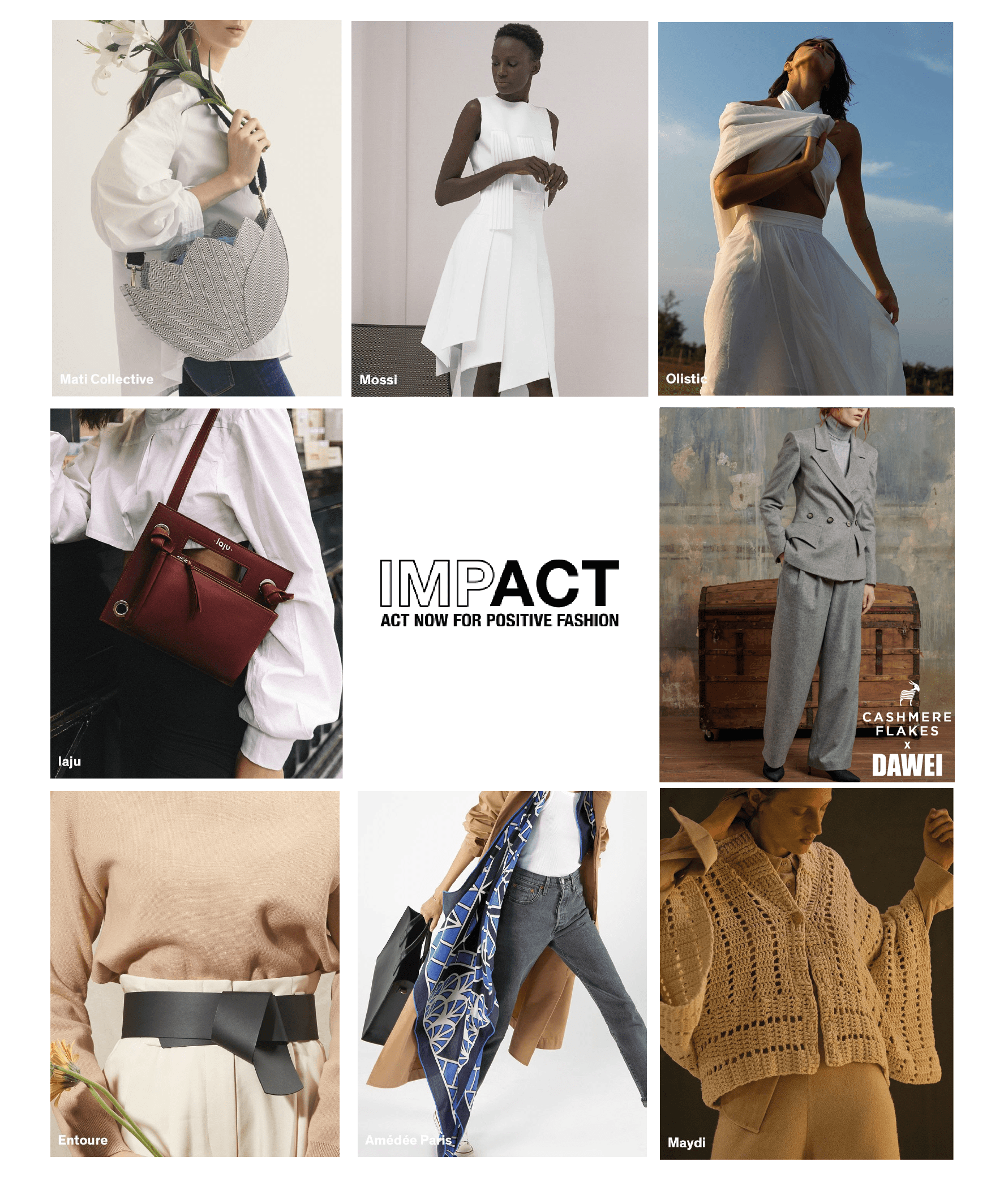 RTW
The ready-to-wear brands: for a look that is both on-trend and eco-friendly.
Cashmere Flakes · The Ethiquette · Ita-ito · Katya Sanchez · Ikkelele
Textile accessoires
Accessorise your outfit the ethical way - that's Entoure's challenge. Sport a lovely scarf or wrap, made out of silk or organic cotton, to keep yourself warm without heating up the planet.
Amedee Paris · Maison Fetiche · Letol · Fab Himalaya · Nimboo · Entoure
Leather goods
A great handbag to be carried by hand or worn crossbody, whilst still respecting the planet - it's possible!
Laju · Ephyre · Saint Isaure · Lidia Muro · Phi 1-618 · Mati Collective
Jewellery
A pretty set of handmade jewellery to wear, with Verbana Madrid.
Repair service
Clothes repairs by Tanieu Couture - that's upcycling!
Designers
Ecologically responsible design with Valentine Gauthier and Marianna Ladreyt.
Manufacturer
Made in Town offers its expertise in die making to implement this upgrading programme for the French wool sector, both on an industrial and national scale.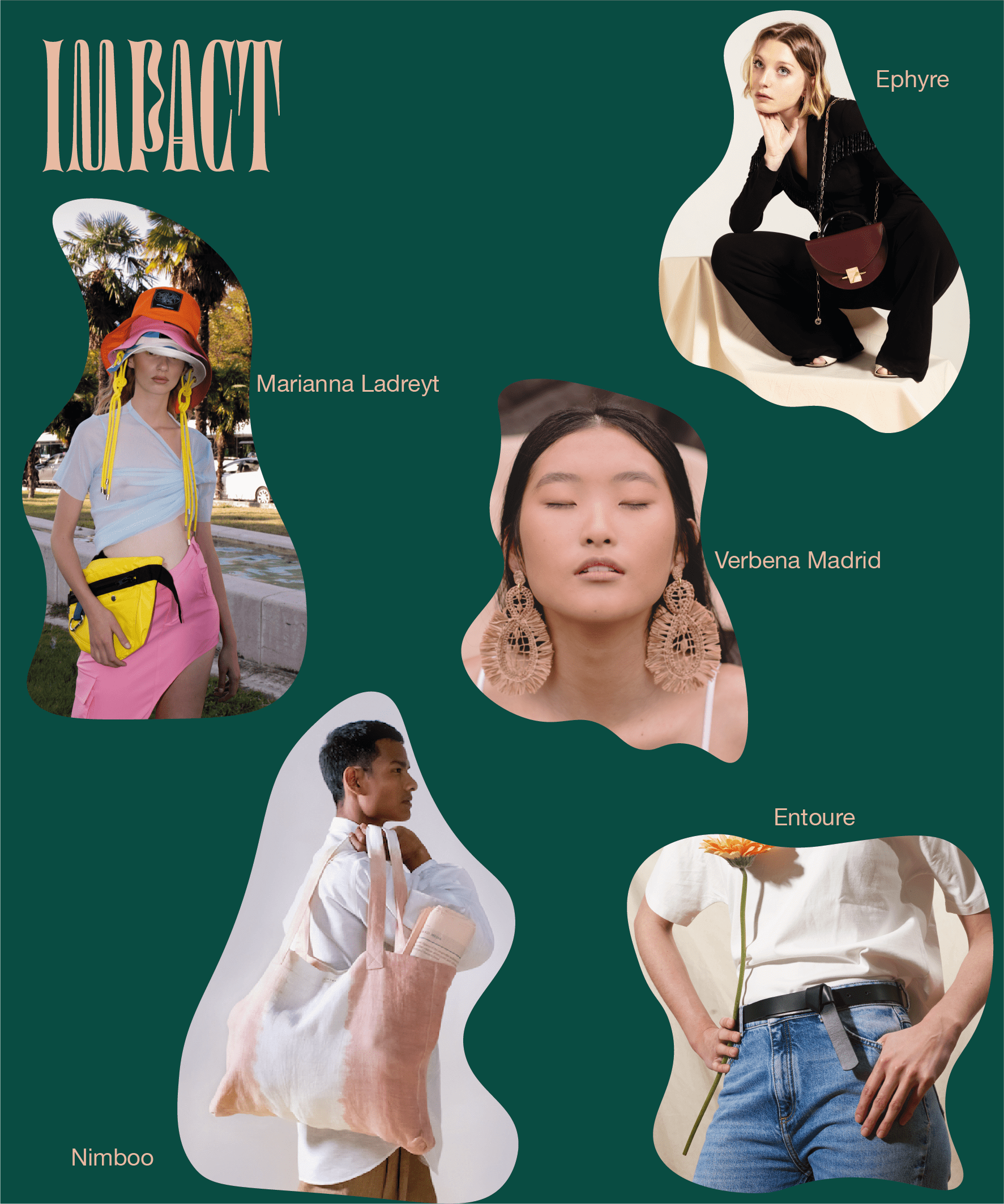 More news about Premiere Classe
Find all the brands at Premiere classe !
Place de la Concorde - Jardin des Tuileries 75001 Paris
Friday - Sunday: 9:30am - 7pm
Monday: 9:30am - 6pm