Slow Down & Inspire
The associative artistic group Une Autre Mode est Possible has staged a presentation to show the diverse dimensions of Slow Fashion. Driven by their passion for savoir-faire, nature and transmission, and guided by their search for aesthetics and meaning, seven pioneering designers and ambassadors of the group have worked for several years to imagine another creation and production mode.
The exhibit Ralentir et inspirer ("Slow Down & Inspire") – to be seen at IMPACT Hall 6 in January 2020– seeks to inspire the community with seven models in which their stories merge to show that alternatives for a post-carbon, humane and more sustainable fashion industry become exist.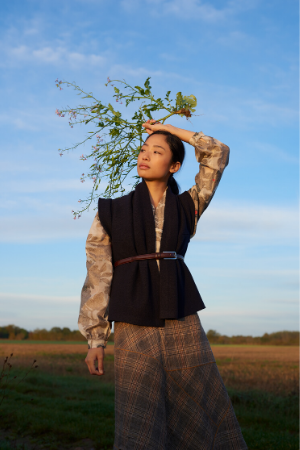 MARIE LABARELLE :
Marie Labarelle trained as an architect. In 2005, she launched her women's clothing brand in Paris. Convinced that she could better express her dreams through textile, body and landscape, she set the scene for a nomadic creativity. Marie won the Villa Kujoyama prize in 2020 and will be in residence in Kyoto as from September 2020. Her goal is to offer a clothing line adapted to the dimensions of Japanese fabric bolts, which are 35cm (13.78 inches) wide. She will collaborate with Japanese craftsmen to find the most ideal, creating dress patterns adapted to this smaller width, and inspiring more virtuous practices in the fashion industry.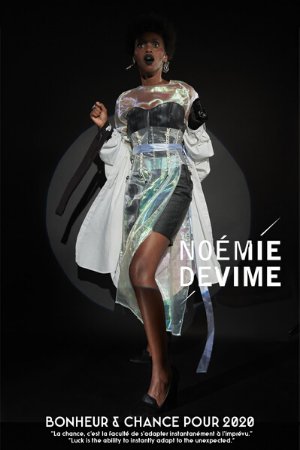 NOEMIE DEVIME :
Noémie Devime was trained at the École Duperré and is a Designer in textile arts at Esaat. Noémie started her career working for various luxury brands. She combines technological innovation and aesthetic sense in creating phosphorescent, retro-reflective dresses of her Incunabula collection. With her "Burning Parade", the first runway show conceived as an artistic performance created along with the audience at the Palais de Tokyo, Noémie questions production modes to raise awareness about our current frenzied consumption habits, close to a "consumption burn-out." Matches and cigarettes are transformed into textiles and then into clothes.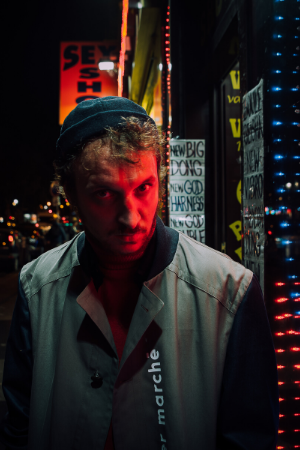 SUPERMARCHÉ :
Created by Monia Sbouai, Supermarché was born from the desire to use existing clothing to create a modern wardrobe produced under humane working conditions. The brand upcycles by re-using and transforming existing clothing, resulting in unique items for men and women designed to be at once stylish, comfortable, convenient and high-quality. The pieces are assembled in sewing workshops, creating employment in Paris and Saint-Denis.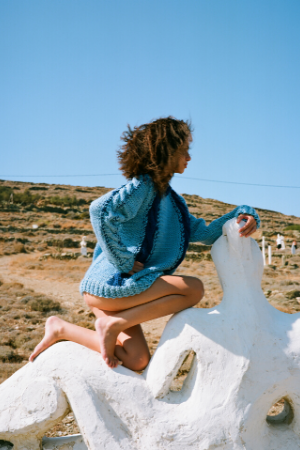 ATELIER BARTAVELLE x ITINERANCE :
In 2018, while seven collections of Atelier Bartavelle had already been released, Alexia and Caroline felt that they had reached a turning point in the life of their brand. Since that day, they have produced their collections at their own pace, using pre-orders to avoid carrying stock, without seasonal or periodic constraints. This thinking led to another idea: exploring and discovering the craftsmen and skills of the Mediterranean region to develop capsule collections, putting people and social links at centre stage. As a complement to the Atelier Bartavelle, they launched the associative project Itinérance which brings together a community of Mediterranean artisans through textile creation. The first stop was in Greece with the Yayas' knitting project, carried out with local grandmothers – 'Yayas' - to promote intergenerational cooperation and transmission.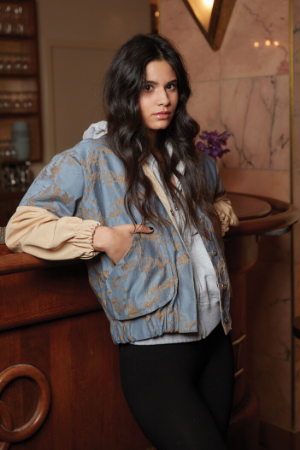 GAELLE CONSTANTINI :
Gaelle grew up in the south of France, in Provence, lulled by the song of cicadas. In 2011, she won the Who's Next Jeunes Créateurs (Young Designers) Award with her ethical brand project, based on recycling clothing and household linens. This nature lover never stops exploring the multiple possibilities of recycling, such as giving new value to scraps from luxury hotel bed linens and even the curtains of the French Sénat. An expert in model making, passionate about teaching and learning, and an iconic pioneer of an ethical French Touch, Gaelle has always followed the path of slow Fashion. Her creations are a reflection of herself, at once poetic and urban, natural and graphic, and guided by the quest for what is essential.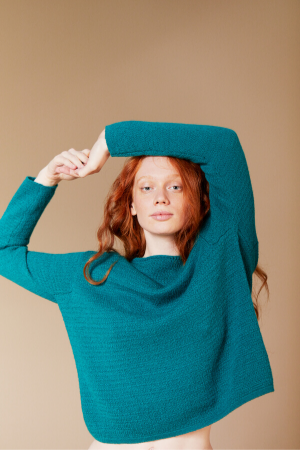 LES RACINES DU CIEL :
Pioneer brand of eco-friendly fashion, Les Racines du Ciel was created in 2005 by Nathalie Goyette and Christian Tournafol and is a prime example of slow fashion, creating lasting added value. These knitting specialists have always favored quality over quantity, with convincing results. Contemporary and timeless basics made of linen and natural materials have won over retailers over France, Northern Europe and Japan for more than 14 years. Less but better, for the sake of the planet.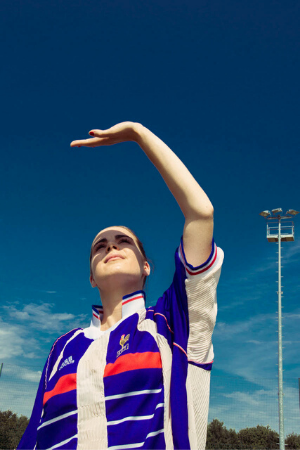 CLAIRE DARTIGUES :
Claire expresses her singularity and creativity through artwear, where clothes are real pieces of art and a means to make a statement, especially for women's empowerment. The main project Football au Féminin (Soccer, a feminine take) started in 2018 during the men's Football World Cup. Inspired by the symbol of victory of the 1998 French soccer team's jersey, the designer wanted to rework it to give it a second life and a feminine style. She complemented her brand, Claire Dartigues, with a line of women's soccer jerseys that mixes these different universes and embodies the voice of women sports fans. A shirt for those who don't necessarily root for one club in particular, but rather for a vision, a state of mind...the spirit of sport.