'Le Good Spot,' by Galeries Lafayette is ending their « Summer tour » of France with IMPACT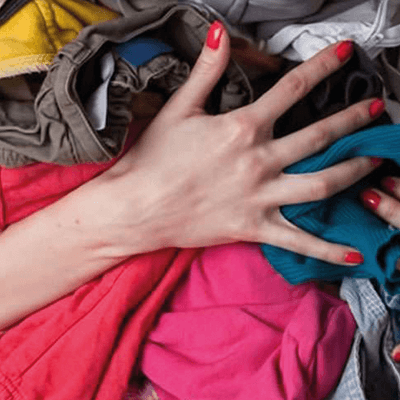 Having just toured French beaches this summer, Galeries Lafayette are setting up shop at the heart of IMPACT to present a selection of sustainable fashion, in an eco-friendly wooden structure powered by solar panels. Here, clothes, accessories and beauty products play a part in the changes being made to means of production and consumption. They have selected around 30 brands to take part in the Go for Good movement - Colorful Standard, Patagonia, Rue Verneuil and so on, who prioritise the environment, social development and local production.
Go for Good will be displaying their brand selections, hosting DIY workshops, collaborating with Casa 93 school and with Maison Plouf in partnership with Ulule, as well as showcasing ready-to-wear collections by Galeries Lafayette, made from innovative eco-friendly materials.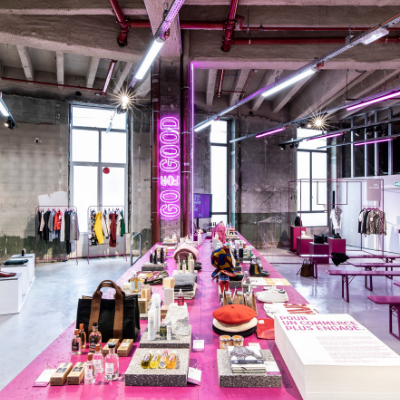 "Our stores are and always will be sources of pleasure and inspiration, where above all people have a choice. And what people are choosing today is to have access to products and services that are both stylish and meaningful. We initiated this transformation in 2018 with our very own "Go for Good" movement – a selection of several hundred brands that positively impact the environment and promote local 'Made in France' production and social development. This initiative for change is at the heart of our vision for more ethical retail. We are committed to offering a growing selection of more sustainable, more inclusive and ever more creative products year on year, at all our stores and on our website," explains Nicolas Houzé, CEO Galeries Lafayette.
This September Galeries Lafayette is celebrating the one year anniversary of Go for Good with the "Fashioning Change" initiative.
To find out more about the Go for Good movement and discover a full list of the brands that are taking part, click this link: www.goforgood.galerieslafayette.com