Guaranteeing environmental standards, respecting human rights and transparency: this is the challenge that has been launched into the fashion world following the G7 summit. An ecological and social transition which is shaking the industry marked by 50 years of consumer insanity under the oppression of multinational fast-fashion and luxury corporations. Pollution, excessive waste and excessive use of chemicals finally surpassed the consumer, who is now starting to realise the "true cost" of a fashion industry in overproduction. The reign of "the customer is King" and the programmed obsolescence of tastes and desires seems to be rendering generalised awareness impossible: that of the citizen who wants to change their relationship with the world. Faced with this change in mentality, however "slow" it may be, an entire industry needs to be rethought. So is fashion dead, long live fashion? Caroline Rey, co-founder of the brand 17h10, Edith Caban from the brand Mirae, Chrystèle Merter from La Gentle Factory, Jérôme Malavoy from Transparency One, Camille Legal and Laure Betsch from Fairly Made and Sandrine Pennetier from the trend office Leherpeur Paris were in attendance to discuss the fashion industry in transition, moderated by Maëva Bessis the managing director of La Caserne.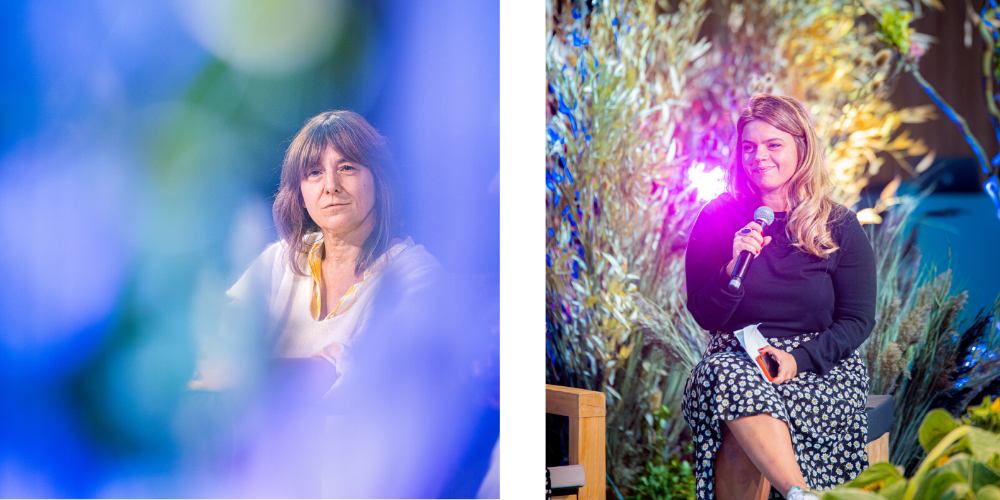 Last year, on the 26th of August, 32 fashion and luxury companies, representing over 150 brands, came together moderated by François Henri Pinault, the CEO of Kering, to sign the "Fashion Pact" under the aegis of President Emmanuel Macron. The mandate approved by Fashion giants - Burberry, Chanel, Hermès, Armani, Prada, Adidas, Nike, H&M, Gap and Inditex, to name just a few - aims to bring together all of the initiatives within the industry in order to limit its environmental impact in the face of the climate emergency. Words, always just words, some will say...Today, even more people are baffled by these "facades" of commitment which are considered too lenient. However this pact, signed outside of the G7, represents a real turning point in Fashion. By bringing together the biggest key players in the industry, it is intended to standardise the notion of ethics in this industry, which is regarded as one of the biggest polluters in the world. So, a slow transition for slow fashion? Only time will tell.
Faced with this new paradigm, a multitude of key industry players are committing to a more responsible fashion industry with a human face. Amongst these leading innovators is Maeva Bessis, the managing director for "La Caserne," a new generation incubator targeted at supporting brands towards the ecological transition and it will be opening its doors in the 10th arrondissement in Paris by the end of 2020. We owe this urban utopia, located in a former fire station, to the L'Exception concept store team and Impala investment fund who want to make La Caserne the focal point of eco-responsible fashion in Paris. By bringing together the key players in ethical fashion as well as other key players in innovation, Maeva Bessis and her team want to show that an alternative fashion industry is possible. A sustainable and responsible fashion industry that takes time to reflect and is developed from the sourcing of raw materials to the manufacturing conditions, from the traceability of pieces to their lifespan in a wardrobe. A reflection, upstream and downstream, that follows all production steps of a product and which finally refocuses on what is intrinsic to fashion: people and clothing.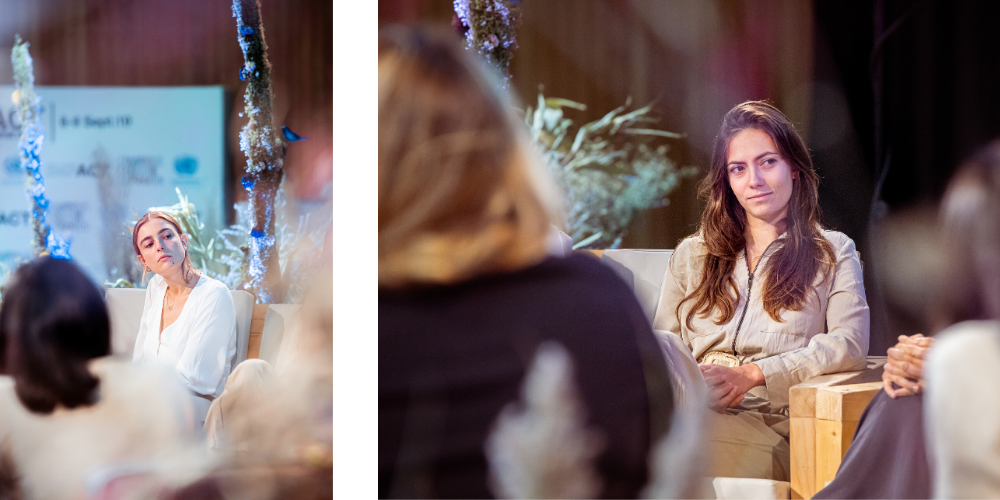 "Made in," two words which highlight a geographical contradiction and a generational conflict: local business fighting against globalisation. Two words which tell the story of 50 years of history, growth and the race for profitability: the tyranny of low prices and the race for craftsmanship. In short, valuing quantity over quality. A race against time and the elements and a market logic that prefers to manufacture in China and sell in Europe, which now has to pay the price. Sourcing and traceability are therefore at the heart of eco-responsible dynamics, as Camille and Laure understood it, the founders of Fairly Made, a sourcing and manufacturing company committed to identifying raw material manufacturers around the world. A true Itunes of fabrics for anybody who wants to create clothing with full awareness of their environment. Indeed, how can we know where a particular fabric or product comes from in a world where distance is only a matter of time? This is the challenge taken on by the online platform Transparency One and their founder Jérôme Malavoy who is trying to climb up the production chain in order to monitor suppliers, components and facilities, from the source all the way to the shop. Presenting itself as a social media platform and offering 2.0 risk management, the site increases product security and allows brands and companies to oversee their own production. Traceability and sourcing are therefore key steps in the manufacturing of eco-responsible clothing but it is also a difficult quest, especially for young brands, and initiatives like Fairly made and Transparency One facilitate a real step forward in this neo-crusade of fashion.
Despite the challenge this presents, young brands are the first to take on the challenge of eco-responsibility by choosing this virtuous model. "The creative breakthrough comes from young brands because they are more inclined towards commitment and responsibility," emphasises Sandrine Pannetier, the Head of the trend office Leherpeur Paris. "We are witnessing a real turning point: the bulimia of fashion brought about by years of democratisation and fast-fashion has led to a general questioning by consumers but also by the industry." The digital brand Mirae is an example; founded in 2018 by Tara Jarmon, the founder of the eponymous brand, her daughter Camille Jarmon and Edith Cabane, the stylist amongst the three - the young brand is truly in line with the times. Responsible: it promotes small production - between 30 and 80 pieces - mostly European and made from natural or second-hand materials. Digital: it uses instagram codes and offer a real "way of life" and a new way to consume fashion. That same year, Caroline Rey and Amélie Delacour founded the brand 17h10 and and also wanted to meet these new requirements of sourcing, traceability and sustainability. With support from Station F (a start-up campus) and the Jean-Luc François Association, the two young women, who specialise in communication, decided to reduce a timeless essential: women's suiting. By offering 3 jacket styles, 3 trouser styles and 1 skirt in four coloured wools, 17h10 offers 48 suits which can be created according to the style and desires of each customer. The cut, the material and even the shades, everything is thought out to create the perfect suit. Mirae and 17h10 are two concepts which attract fashion addicts searching for high-quality pieces which can be worn for a long time without the risk of going out of style. "Communication and exchange are at the heart of the values of eco-responsible fashion," explains Christèle Merter, the founder of La Gentle Factory, "We want to create timeless pieces and we structure our collections around the idea of sustainable fashion. We are in a dynamic of questioning and continuous learning," concludes the young entrepreneur, a textile engineer graduate. "We want to oversee every step of our clothing production, and it is a daily challenge."
"Sustainable fashion is not only a trend, it is also a necessity," deduces Sandrine Pannetier, "These last few years, fashion has been highly criticised: women's image, production models, excessive waste…Numerous protest movements have been established aiming to denounce the system which is considered somewhat perverse. Today, we are moving towards a virtuous fashion industry, a fashion ready to put itself in shortfall to respect its values. We want to produce little but well and above all to last for a long time." A fashion industry that is ready to fight and wants to rock the boat. A fashion industry that is no longer in vogue, ultimately this could well be the gamble of the fashion of tomorrow.