Supreme x Skate DC, Nike x Off-White, Sacai x Undercover, Balenciaga x Crocs, Levi's x Vetements… The past decade was undeniably marked by the significant amount of collaborations it saw. There is strength in numbers and fashion understands this. Today, a myriad of brands launch collaborations alongside their collections, capsules, or drops. Be it a creative union, shared know-how or cultural cooperation, collaboration is well and truly in vogue and an effective way for brands to reach consumers who are increasingly fickle yet complex, in the way that they view their style. However, it is also a vehicle of force, openness and learning for brands by allowing them to align with their rivals' points of strength, through a game of mutual aid and resource pooling. In the case of the ecological transition, collaboration is a clear asset for spreading a common message and finding sustainable solutions, within the context of an eco-efficient model which is still struggling to find itself. These 'neo-models' of committed collaborations have come to be discussed by Eugénie Fausser and Roxane Gelzer of Escrin Paris, Sofia Carpentier from the Scandinavian group, & Other Stories, Sonia Tarkhani of Galeries Lafayette, and Marianna Szeib from the Face to Face pop-up, moderated by Chloé Cohen from Nouveau Modèle.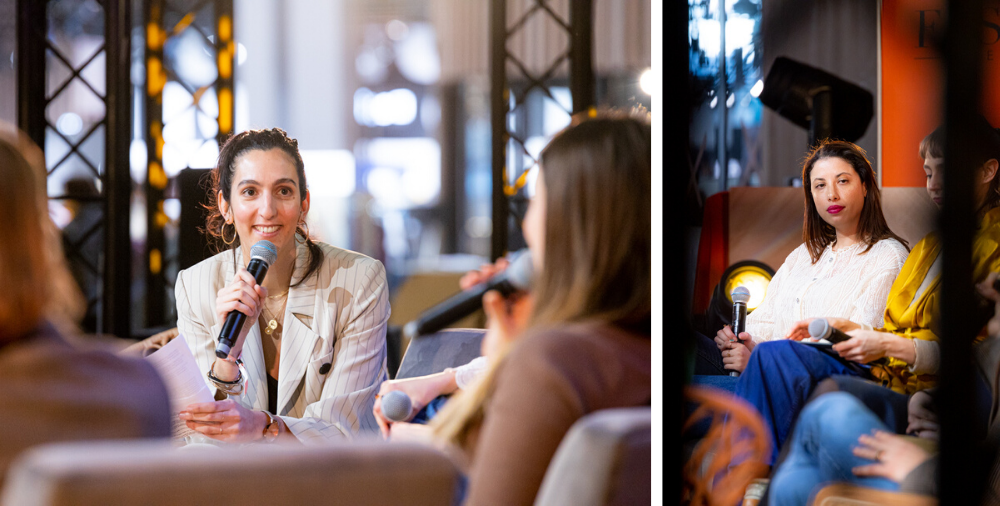 Although yesterday's 'femme Saint-Laurent' defined herself by a tuxedo with an androgynous allure, the woman of today can be unisex, love beige, green, or pink, pair streetwear with tailoring, a safari jacket with platforms, or a hoodie with a little black dress. Yesterday's woman is no more. And neither is the aesthetic which reduced her to a brand and a style. Today, men and women are polymorphic. They love metamorphosis; pushing the boundaries, combining influences, creating their own uniforms. Faced with this plurality of style and this volatility of tastes and spirits, collaboration is the ideal alternative for fashion brands. It allows them to renew their style, and not only to secure their clientele, but to seduce a new one. Collaboration, thus becomes a weapon of mass seduction, provided that it is mastered and carried out in accordance with a defined strategy. A marriage, therefore, for better or for worse. The example of Vuitton and Supreme is arguably a case in point.
In the case of committed fashion, collaboration is all the rage and facilitates the reconciliation of very distinct universes. Scandinavian brand, & Other Stories, will present 5 committed designers from the Face to Face selection in its Marais boutique throughout February 2020. "A pop-up store is very rewarding, however, like collaborations, it must have a longer term retail strategy," explains Marianna Szeib, founder of the Face to Face collective. "We present a selection of designers in order to show another side of fashion, and we wish to reach an ever-growing clientele." According to Eugénie Fausser and Roxane Gelzer, founders of the Escrin brand, who will present their collection in the boutique during this collaboration, the effectiveness of these kinds of initiatives is twofold; it increases their visibility, whilst raising awareness of sustainability among new clients. Two birds, one stone.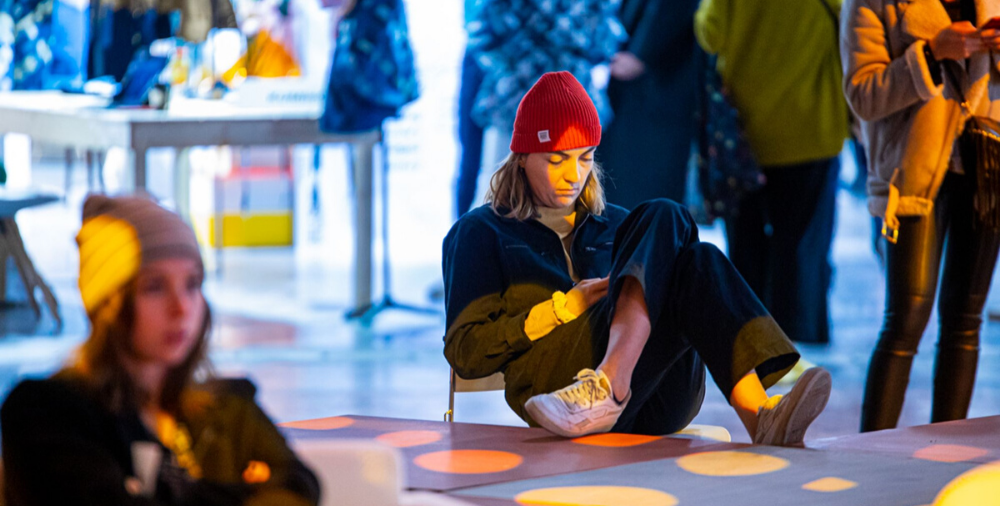 It is also in this way, that & Other Stories, the H&M group owned brand, which is high-end yet affordable, puts independent design in the spotlight, as well as the unique savoir-faire of designers who have made the decision to reconcile sustainability and desirability.
Would large retailers then, in turn support ethical production and a more considered consumption? Faced with the growing number of environmentally-conscious consumers, like many other big brands, & Other Stories wants to show that they are aligned with this narrative. Thanks to this alliance, on the one hand, the Face to Face collective, which is backed by 150 committed brands, considerably increases its visibility and notoriety, and on the other hand, & Other Stories shows its support for, and faith in, the human side of ethical fashion. "This kind of collaboration also allows us to reach another, more local, clientele. For a big brand with a global presence, such as & Other Stories, it's a question of size," continues Sofia Carpentier, global project manager. A collaboration which is symbolic and therefore also lucrative.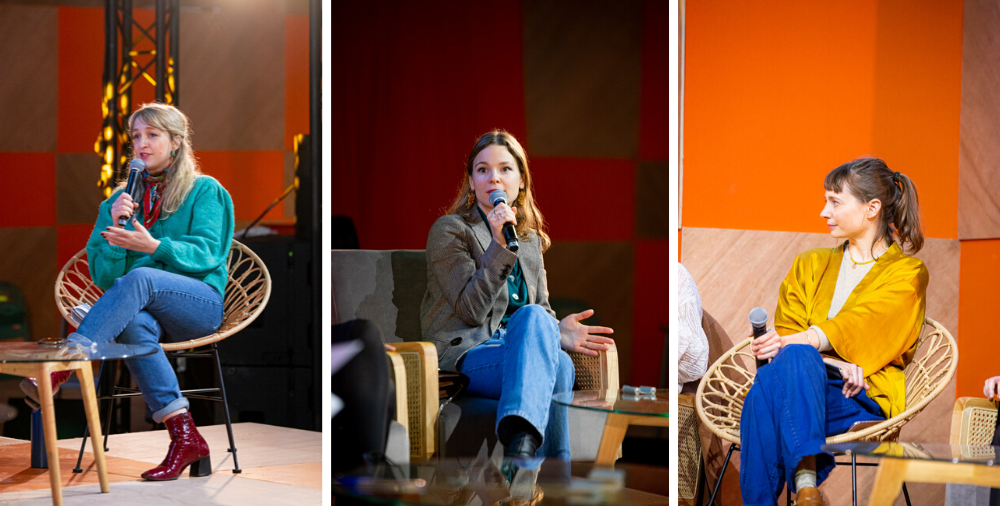 In 2020, sustainability is an essential mark of attractiveness for fashion brands which wish to show that they are committed to this journey. By joining forces, young, sustainable brands can also highlight common values and know-how, and stand together in a landscape which is already over-saturated by this prevailing discourse, particularly through 'greenwashing'. Highlighting these committed brands and forward-thinking designers is also the aim of Galeries Lafayette's green collective, Go for Good, explains Sonia Tarkhani. By making it easier for them to gain access to the major retailer, and giving them international visibility, the group wishes to pursue its vocation as a talent scout. "Since the beginning of Galeries Lafayette, we have looked after young design. Notably, we have a partnership with Andam, which recently celebrated its 30th anniversary, and we wish to make this alliance last by supporting these committed brands which are the future of fashion," concluded Sonia Tarkhani.
Collaboration is therefore the middle ground between creation, art, lifestyle, and business. It is this starting point which marks both the beginning of a project and its outcome: that promise of openness and wish to commit oneself to something bigger. Eastpak x Ader Error, Ambush x Converse, Moncler x JW Anderson… In a discipline which is otherwise hyper-competitive, impenetrable, and fragmented, these neo-alliances, whether they are environment-centric or creative, symbolic or more meaningful, demonstrate in addition a business shift for young brands and large retailers alike. A shift towards a fashion industry which wants to open up dialogue in order to find lasting, global, solutions and in order to continually renew the fashion cycle. Openness, therefore over defeat, transparency over debacle. At the beginning of this new decade, the fashion industry promotes 'soft power'. Fashion, let's hope, is undergoing a 'slow revolution'.