In 2015, fashion royalty Li Edelkoort made the industry tremble with her 'Anti-Fashion' manifesto, a virulent and irrevocable diatribe in which the former trend-setter denounced the dysfunctionalities and outrageous misconduct of the industry. In the dock, one culprit: money. Fashion may have lost its creativity, its ambition and its independence in the face of the domination of investors and large corporations, but also the lure of profit. Indeed, in order to keep up with the relentless pace of a fast, globalised system, it is imperative to compete fiercely in order to create more, and to do so ever-faster. The result: less time for conception and reflection, a delocalised and often exploited workforce, and the loss of know-how. According to the style guru, fashion today must therefore be out of date. Worse still, it must be out of fashion. How, therefore, can we reconcile an economic and socially virtuous model with a thriving business? How can we return value to clothing and to those who create it? This is the big question to which our experts have tried to respond; Annick Jehanne, from the brand Nordcréa, Geoffrey Bruyère from Bonne Gueule media, Patrice Naparstek, from the Fédération Nationale de l'Habillement, and retail consultant, Stéphane Malherbe.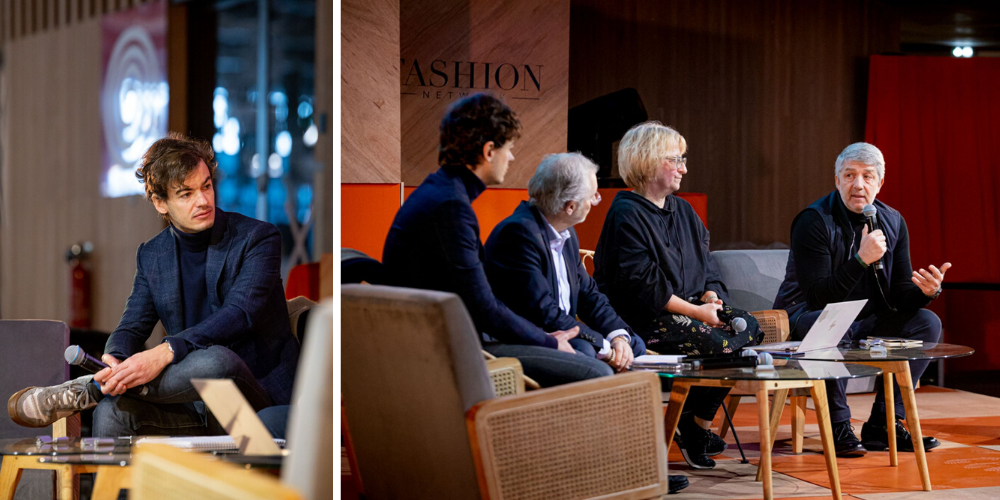 "How can an item of clothing cost less than a sandwich?," challenged Li Edelkoort in her 'Anti Fashion' manifesto. The answer seems rather absurd when we take the time to think about it. How can a garment, however simple, be worth so little money? By paying high prices, will respond a chorus of designers, artisans, manufacturers, producers and activists. In a society where everything is within arms reach and consumer goods are accessible within seconds, we forget the true value of objects all too often. How long did it take to make these jeans? How many people contributed to the making of this T-shirt? Who made this knitted jumper? Just some of the many questions which often go unanswered and which the consumer, until recently, rarely asked. But desperate times call for desperate measures. Widespread crises necessitate widespread solutions.
These economic, environmental, and social crises seems to have awoken the collective consciousness. Similarly, a large part of the industry has embarked on a mission to make consumers aware of the reality of their job and the demands they face. United, these two camps redefine the lines.
"Through clothing, people buy a cultural good," notes Geoffrey Bruyère, head of Bonne Gueule, Europe's leading men's fashion blog. This act of buying demonstrates a certain social behaviour and a vision which goes beyond the apparent triviality of fashion. Subsequently, supporting whichever independent designer, whichever local business, is also an expression of commitment. To consume less, but better, is sometimes a matter of concession. However, the end goal pays off: the object, and equally the human being, are reunited with their true value.
"In order for a brand to sustainably anchor itself within the fashion landscape, it must target its mission, values and objectives. Today, small fashion brands can make a start very easily without too many costs. The real challenge is to make that brand and business model durable," explains retail consultant, Stéphane Malherbe. Today, a brand must be coherent. From the conception of its creation, to its realisation and production, it must more or less reconcile 'being' and 'having'. An item of clothing is no longer simply a disposable item to be consumed, which we buy and throw away according to the linear 'take, make, dispose' model. It has become a cultural object which comes with ideas and values. It can also be interpreted as a manifesto: fashion or anti-fashion. A manifesto all the more lucrative when we consider the success of eco-responsible brands such as Honest By, Reformation, Veja, or Andrea Crews.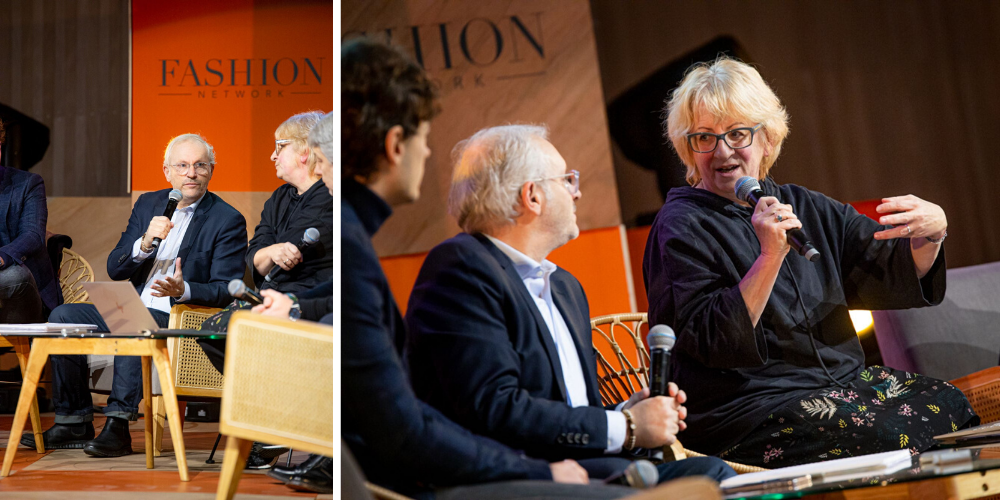 Furthermore, clothing has become an interdisciplinary meeting point between designers, retailers, and individuals. From the catwalks of the biggest brands, where we can admire collections through artistic performances, such as Kenzo's 'Memento n°4' show, to the coolest boutiques and concept stores. "Boutiques are no longer static spaces, but must become progressively more dynamic and reinvent themselves every now and again in order to build customer loyalty," explains Annick Jehanne, from the brand Nordcréa. The physical store is a new point of assembly where we propose real lifestyle experiences; parties, events, exhibitions, collaborations. Here, all ideas are good for seducing a connected clientele who would no longer automatically go into the store. "We see more and more new businesses developing themselves around one life experience and no longer around customer experience. These places which mix fashion, art, and music, really appeal to customers," adds Stéphane Malherbe. Gauge the time in order to better appropriate it. To divert the norms of physical stores in order to propose a new service offer, beyond simply selling - this may well be the real challenge for retailers. "We play a part in a real revolution of commerce and retail which must be taken into account. The physical retailer is in the middle of a revolution and must recognise the rise of e-commerce. But in the end, we want the real winner to be the consumer," concludes Patrice Naparstek of the Fédération Nationale de l'Habillement.
Consumers and brands therefore seem to have found a new, lucrative, alliance towards sustainable fashion. Eventually, this commitment will certainly be inevitable. On one hand, customers are ready to consume clothes differently and to start, little by little, accepting the need to pay the price for it. In addition, brands, eager to produce better, see a real interest from their customers. An alliance nevertheless made possible by an almost absolute transparency and open dialogue on both sides of the chain. Digital therefore, can become an essential tool for most retailers to rejuvenate the appeal of their boutique.
Social media becomes an ideal means of communication in order to unite a community, and promote related events; the launch of a collection, consignment, restock, cocktail gatherings, exhibitions… "There is however, no dogma when it comes to branding and communication. Each brand is a unique case," concludes Geoffrey Bruyère from Bonne Gueule. Giving back meaning and value to clothes would therefore require a collaborative commitment and a shared vision: quite simply, a belief in the future of fashion.