For some years now, Fashion has been pushing its boundaries.
A new generation of Designers are playing with diktats and the norms, creating clothing which represents and fights against the different forms of discrimination present in the industry. From now on, the norm is the abnormal. Otherness and diversity are now established as a "cult" increasingly rejecting the norms of the blinkered Fashion industry. Nicolas Lecourt Maison, a radical and innovative Designer and Cécile Vivier-Guérin the Marketing Director for Eurovet discussed this principle of inclusion, the new spearhead of Fashion and Luxury, mediated by Julie Pont, a journalist specialising in Fashion.
Nicolas Lecourt Mansion collection SS20
Fashion reflects society and the big changes that govern it. In an era where we are questioning the notion of identity as a whole - culture, origin, gender, appearance… - fashion follows the movement and is gradually freeing itself from certain diktats and stereotypes. The periphery and subcultures are always a source of inspiration for Designers, the celebration of difference is nowadays considered as a supreme value pushing brands and big Luxury Fashion houses to adopt an inclusive rhetoric. So is it an epiphenomenon, marketability or a genuine profound change? Time will tell.
From advertising campaigns posted in the street to the highest level with catwalks, we are witnessing a real paradigm shift: from an exclusive and segmented Fashion industry to having a pseudo reconciling discourse with oneself and others. The "perfect" body dictated by the influence of 80 years of Fashion and supermodels, is now being called out in favour of a return to reality. Clothing has to represent the people wearing it and not just an unattainable ideal. Social media platforms have facilitated movements such as "body positivity" truly impacting big brands who are now celebrating a diverse range of body types. And, beware of those who are not following the movement as seen with the free-fall of the American lingerie giant Victoria Secret which is constantly being criticised, boycotted and scandalised. This is a transition led by the consumer, particularly millennials. "Consumers are ready. We had the mentality and codes, to show that a bigger body type doesn't make the dream of fashion disappear. Inclusion also means the consumer leading the way for brands to follow. This initiative is made all the easier by social media which facilitates the promotion of these "mini-actions" making it a fundamental collective movement," explains Cécile Vivier-Guérin.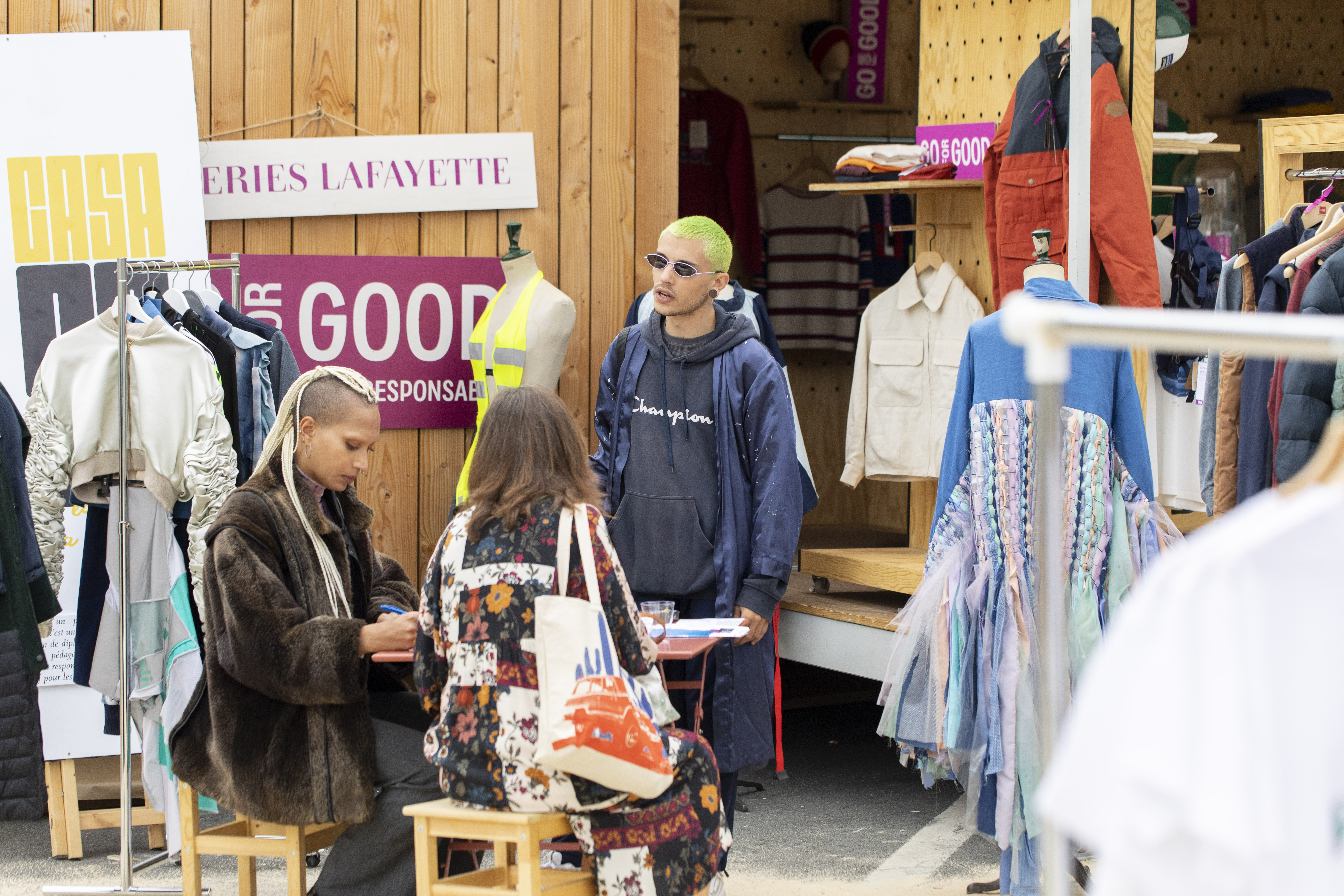 Fashion has long been known for its exclusivity, is seeming to be broadening its horizons. Adu Akech is defying fashion shows, the transgender muse Hari Nef is now part of the Gucci team, whilst the model Halima Aden is walking for Max Mara and Kanye West is making the cover of Vogue. Now, particularly with Instagram minorities who before had very little visibility are now becoming more influential as we have seen with international models Winnie Harlow and Molly Blair, as well as Maeva Marshall who rose to fame for their "unconventional" appearance which attests to an off-system and out of the norm fashion industry. Now, individuality is considered a law and the community is there to promote it better, and to consider it as a confirmed part of the industry, particularly with the Gucci teams and their Artistic Director Alessandro Michele who celebrates a range of body types, styles and figures. Redefining beauty standards, which is just as fascinating as, it is disruptive. Nowadays, the need to representation in the Fashion industry is undeniable, as shown by the increasing representation of gender fluid communities or the explosion of the street-wear sector, and the luxury sector's fascination with urban culture which is otherwise peripheral, reached its peak when the Vuitton Fashion House appointed Virgil Abloh.
The new norm is an absence of norms. "I don't try to include or exclude anyone," emphasises Nicolas Lecourt Mansion, "real inclusivity is when we don't fall into labels, because the more you target things and stigmatise that target, the more inequalities you create. I want to make the reality seem obvious: there is no such thing as difference." A radical and uncompromising point of view like a new era of designers dedicated to eradicating the beauty standards of previous designers and re-establishing clothing as a means for self-expression. "Why would you impose beauty standards when there are so many different body types? Why not just accept their rough-edges and differences?" continues the Designer who graduate from the Chardon Savard Atelier in 2016. Radicality is also becoming the new spearhead of this generation which is ready to fight against all of these stereotypes facilitated by the Fashion industry. But this demand comes at a price, and is a real technical challenge, as shown by the ethical side of manufacturing encountered by this young Designer who is worthy of a major Fashion House. "I know my job, the technique and clothing envelops the body, it is all a question of sizing," he concludes.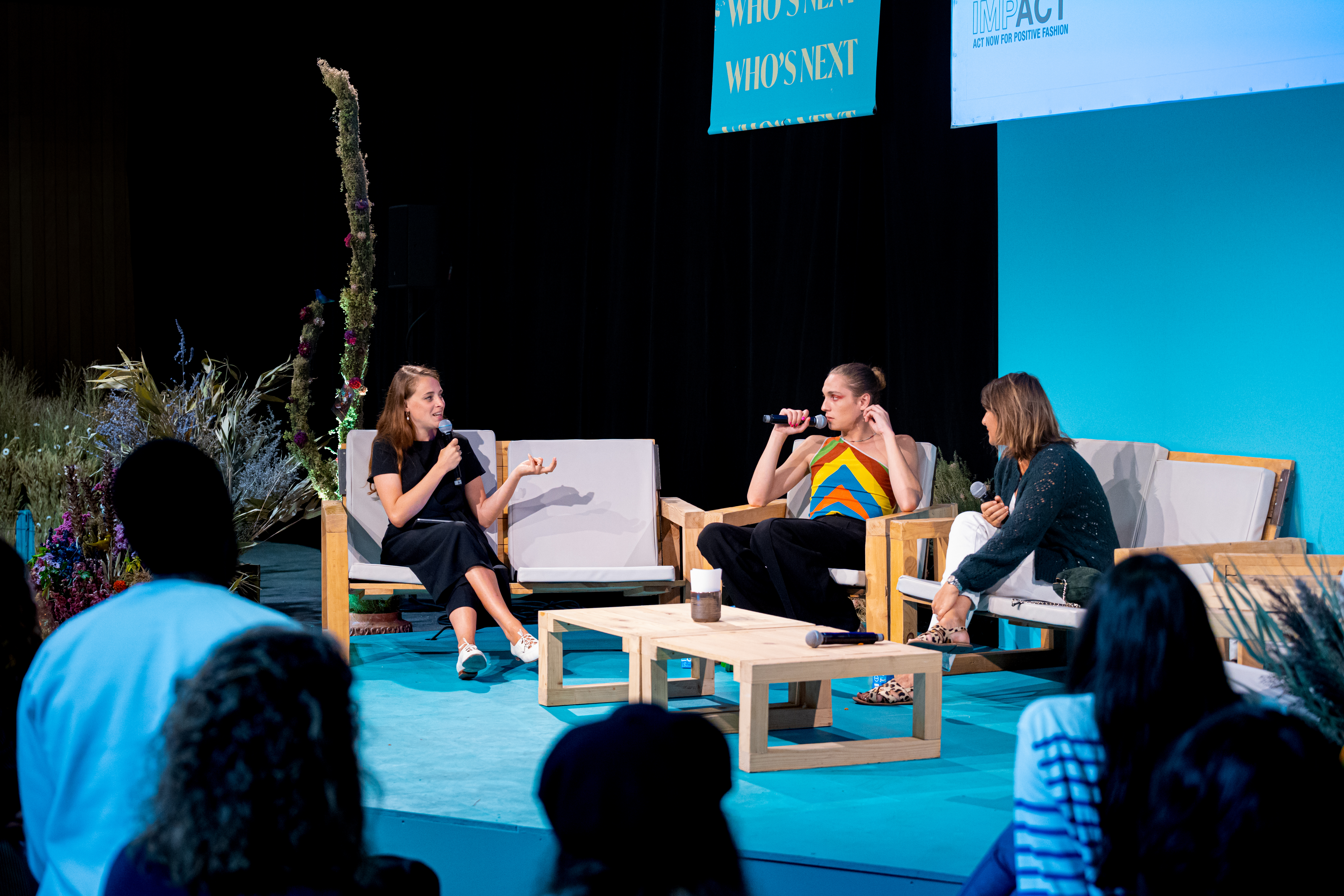 Age, gender, height, skin colour, sexual orientation...the Fashion industry is slowly emancipating each one of these ancient diktats. Faced with an enlightened society, brands and Luxury Houses are rethinking their approach to clothing favouring diversity and rejecting elitism. Design prioritising the body and individuality, which are still an exception in Fashion, in a world of globalisation and fast fashion. Even today, some brands claim to have a real desire for inclusion, but then it is not at all represented in their collections. However, this transition - even with a dose of "greenwashing" - is without a doubt essential to slowly transport fashion from a dreamworld and back to reality.
"Fashion knows how to re-evaluate itself and evolve. Inclusion, as long as it is sincere, even on a small-scale is still inclusivity," concludes Nicolas Lecourt Mansion.