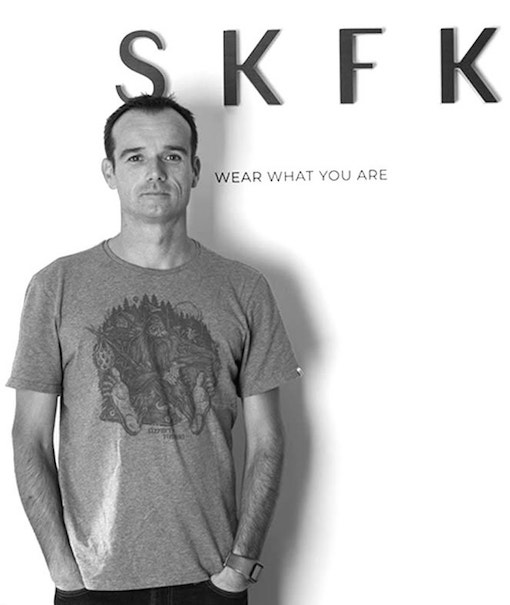 Born in Guernica in the Spanish Basque country, the ready-to-wear womenswear brand SKFK (previously Skunkfunk) celebrated their 20-year anniversary with this year's Spring-Summer collection. It was on searching to expand his production, that the brand founder Mikel Feijoo Elzo was devastated, on visiting his production plants in Asia, triggering a real wake-up call within him and giving him the idea to find another way of doing things.
For 8-years, the brand has been moving towards sustainability and respecting the environment. Last year, SKFK presented their 100% sustainable collection.
The Associate Executive Director, Ludovic Quinault, answered our questions:
Ludovic Quinault, how did you get involved in sustainable fashion ?
I worked in the world of surfing in Hossegor for Rip Curl. There, when living next to the ocean, I discovered pollution. It smelt like hydrocarbons ! We were immersed in the chemicals, it was part of our daily life! Raising awareness about the current ecological and human disaster is crucial !
Taking into account our financial difficulties with Skunkfunk, we started to doubt ourselves in this difficult industry that is fashion. Doing it anyway, we want to "make things right" and to be proud of what we are creating, since our goal is to be a pioneer, creative and innovative all whilst asking the right questions. Not forgetting to go out there to the cotton fields nor to chat with the Indian farmers to understand how and why it is organic. We also work with a cooperative of Indian agricultural engineers (which is 14-years old, and now has over 4,000 farmers).
At the beginning, the idea of bringing sustainability to textile works seemed too complicated to me, but ultimately, by establishing good relationships we are able to take part in something that is quite extraordinary. We have a holistic approach to sustainable fashion, and still give our products a second-life; what's more, we do not produce fabric scraps (zero waste design).
Describe your brand in 3 words ?
Creativity
Timeless
Contemporary art
Can business truly be ethical?
Without a doubt! If we consider that, after something is designed, there is pollution, nothing more is done from here: however, we can put things in place to reduce its impact, all whilst raising awareness across the value chain and only working with conscientious industry professionals for this cause. We therefore aren't eradicating ethics from business.
What are your inspirations?
Contemporary art for design and the Spanish town Bilbao (amongst cows and nature). We appreciate the work of leading brands such as Patagonia, but this isn't fashion, its outdoor-wear.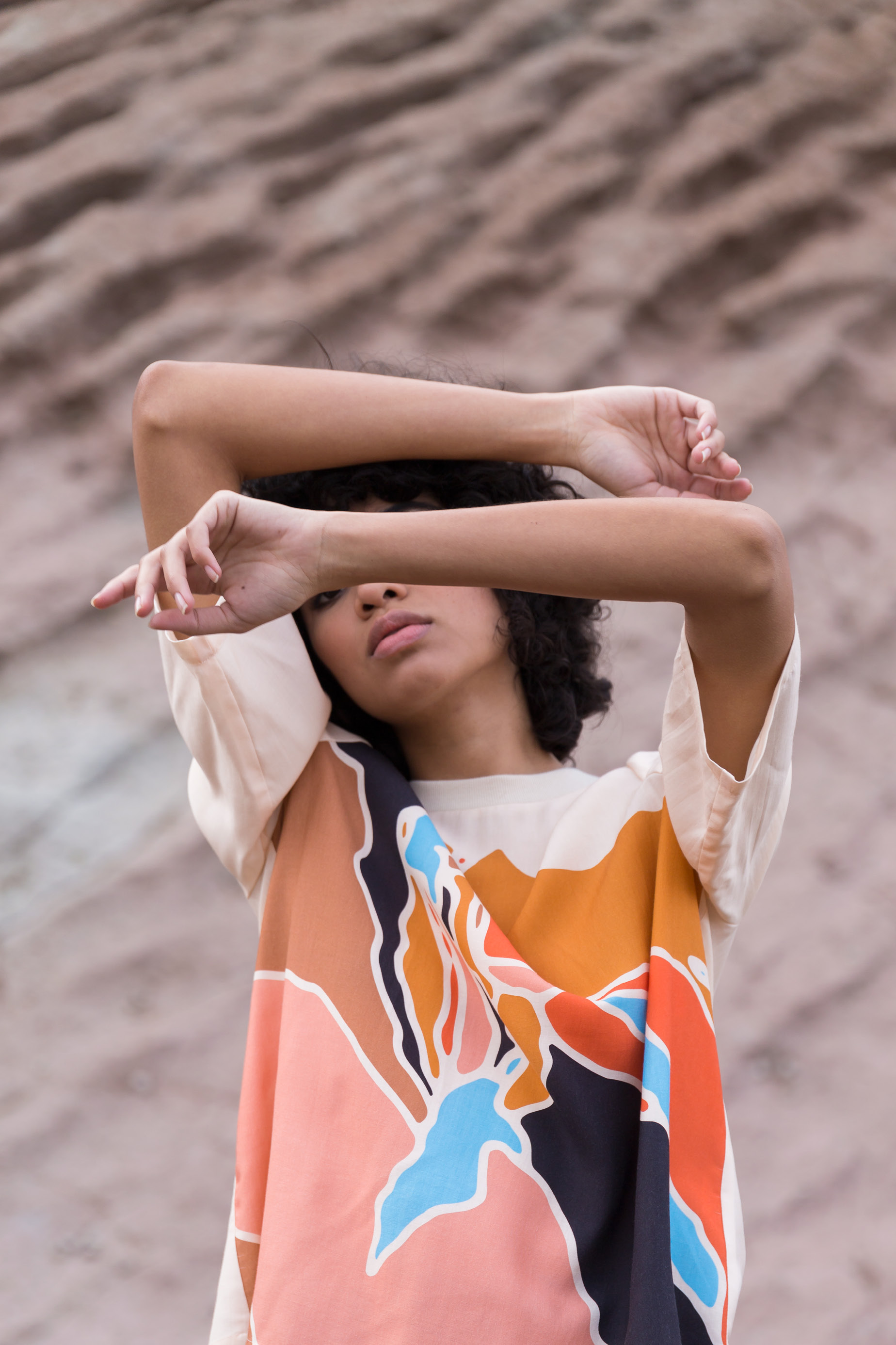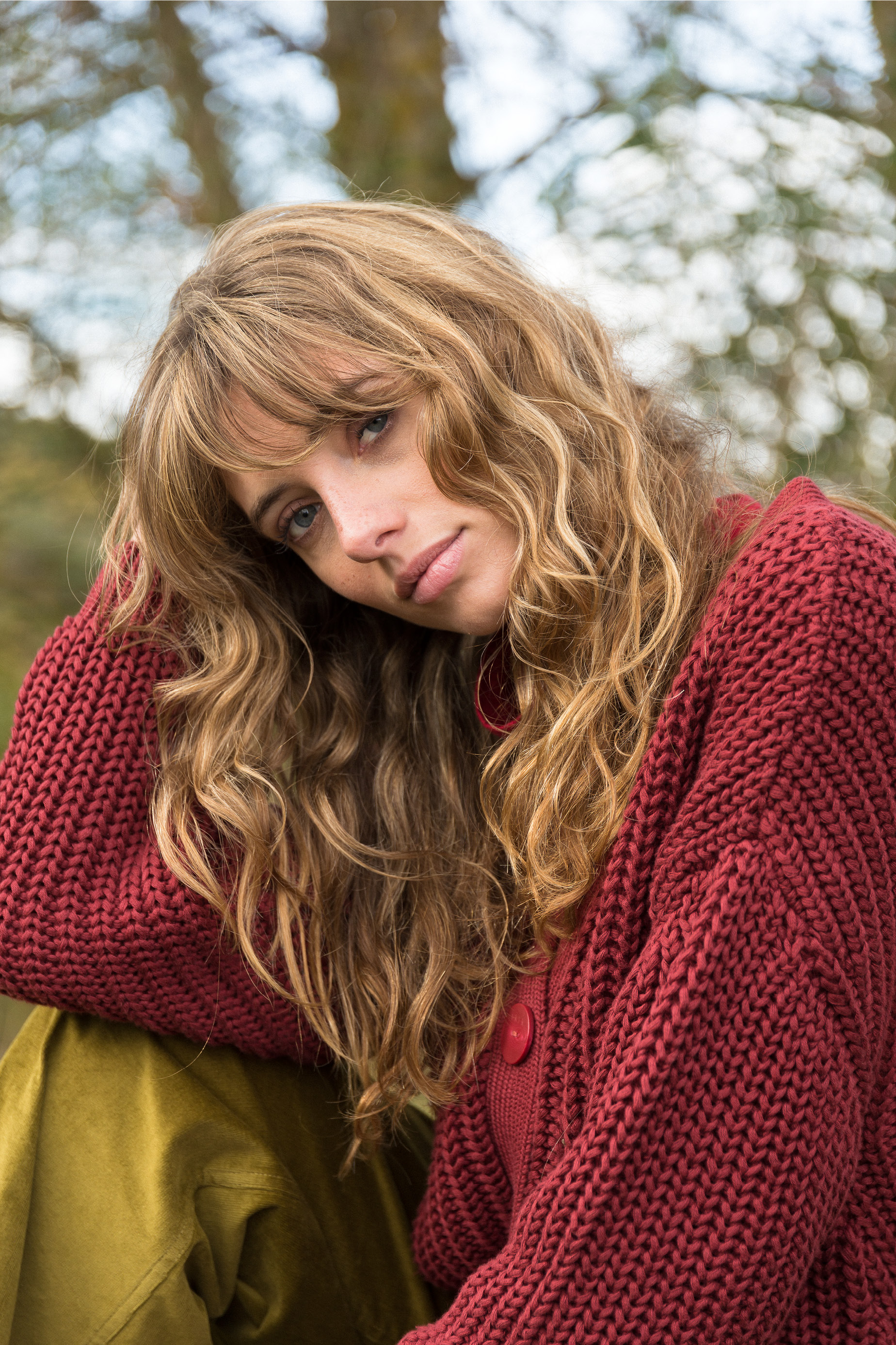 Why Impact?
We have been going to the Ethical Fashion Show in Berlin for 6 years, which is now called Neonyt. We exhibit at Who's Next and every year there was a big gap between us, we therefore wanted to be presented at the heart of a space dedicated to sustainable fashion. This was achieved with some little touches and it wasn't at all a small affair. This season, I had my doubts but in the end it went very well ! For a very first edition as well, I applaud them !
On the consumer side of things, what noteworthy changes have you noticed?
Yes, consumers are genuinely refusing even paper bags, there is clearly an emerging trend, but beware of 'greenwashing' which can have a negative impact on newcomers.
What challenges do you face daily ?
I think that the amount (of clothes) will decrease, there will be smaller sales and less sale, consumption will lower and high quality, long-lasting products will make a comeback. Creativity will prevail, it won't ever stop. New materials will be developped, and the industry will provide a more sustainable narrative as the demand is increasing. It is hard to say how long this will take, because there needs to be some big economic and environmental changes, so that the population will react. I am rather optimistic that the fashion model is already obsolete, and so the market is therefore obliged to adapt.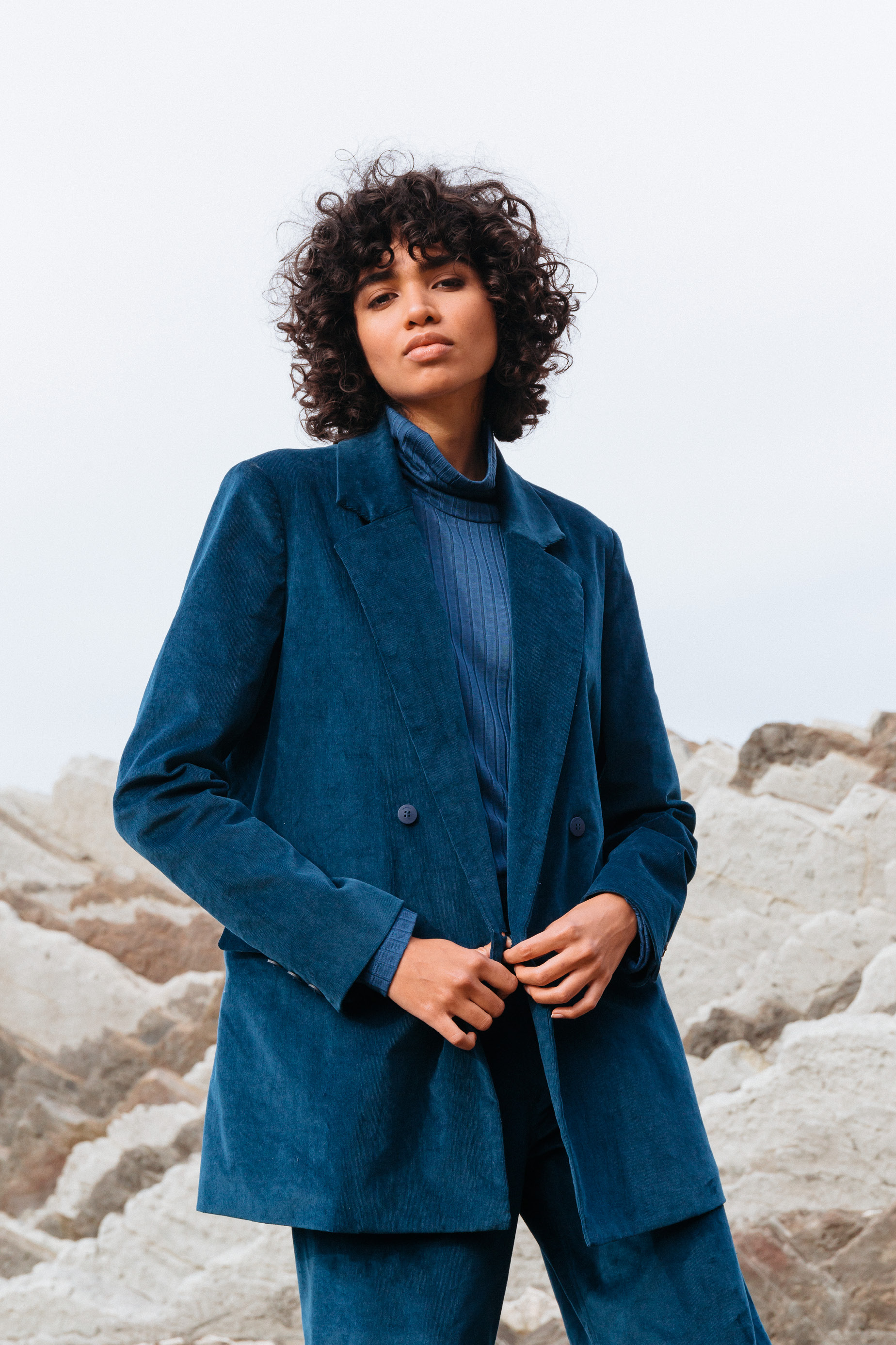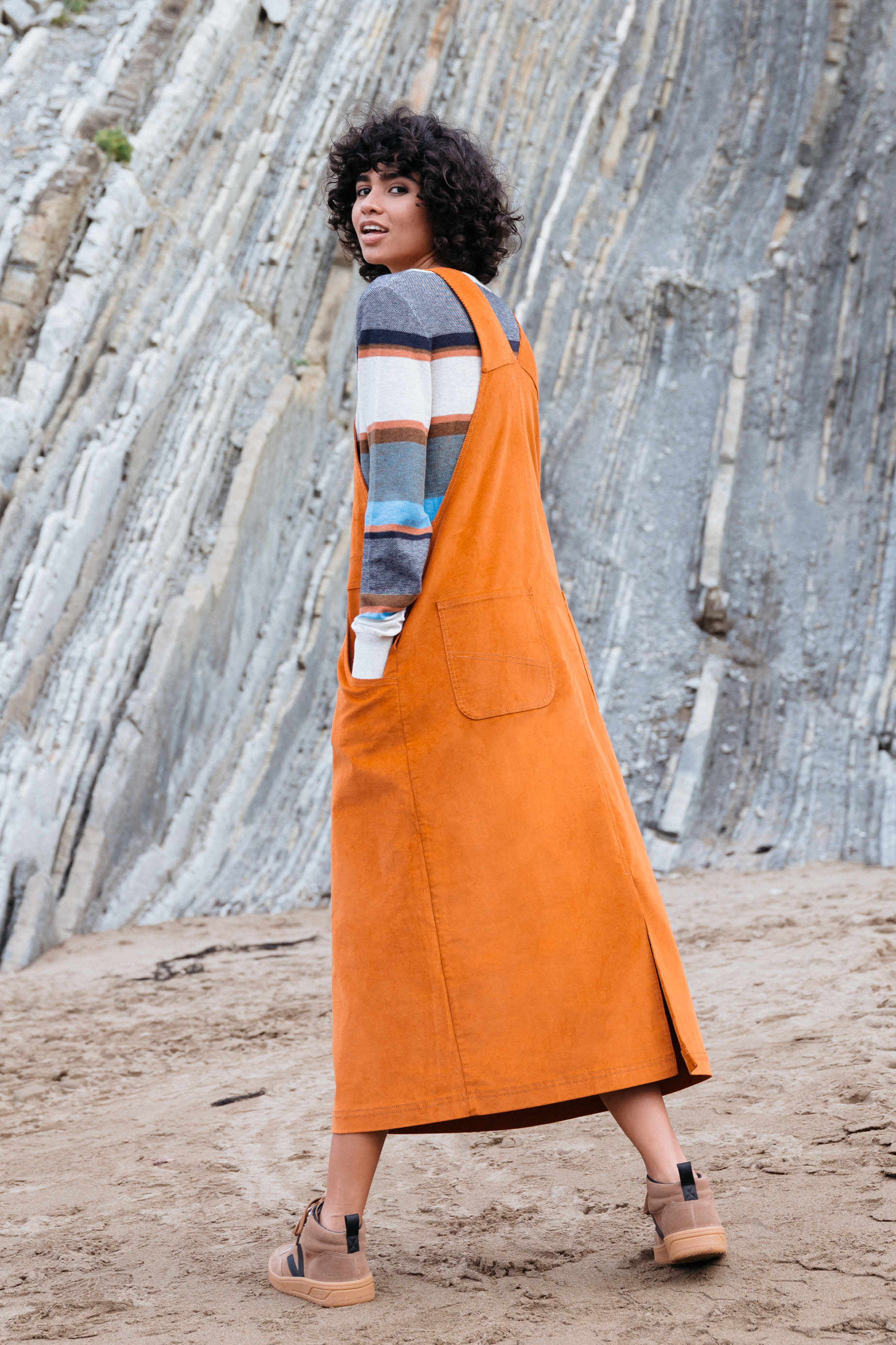 Most memorable encounter and your favourite things at Impact?
Yes, on the panel I discovered "place 2 swap" and we are potentially going to work together! And I'm not just in the trade-show environment, I think that I will continue to meet new interesting people and to discover new projects!
Describe Impact in 2 words :
New & Experimental
What projects are you working on ? What do you have planned for the future of your brand ?
We launched the possibility to rent our products in full, as a sustainable initiative a few months ago. We will continue to experiment with creation and design, as well as multi-functions.