It has been one-year since Arnaud Barboteau launched his brand 'OTH' which stands for "Off the hook." OTH is a trainer brand that uses recycled car tyres to make their shoe soles: every sole is cut directly from the tyre, which means each one has a unique print.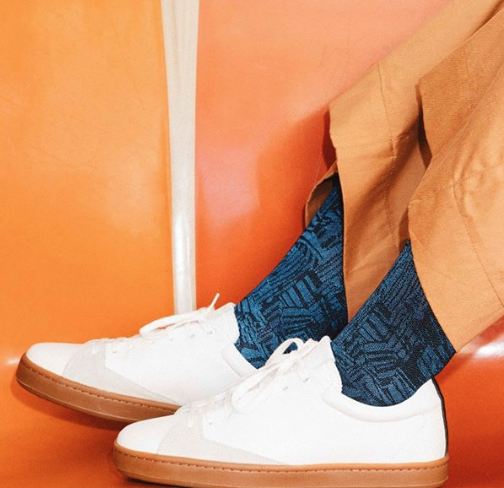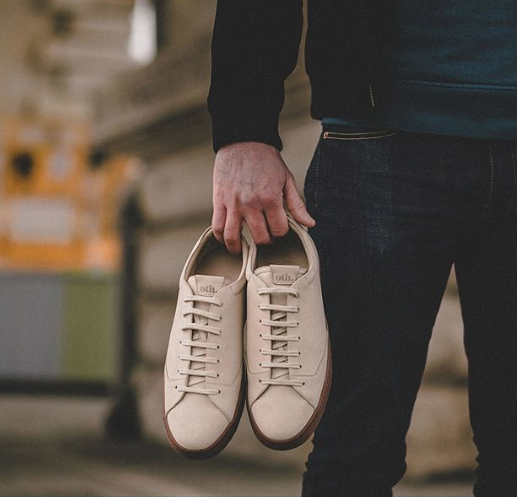 Arnaud Barboteau, how was OTH created ?
The idea came from seeing a photograph of a child in Africa, who was cutting a rectangle into a tyre and tying it together with a piece of string, making sandals. I wondered why we hadn't seen a shoe made from this material (tyre) that we had still not managed to recycle. I was working on the principle that a tyre which can travel thousands of kilometres on a car, would last for a hundred more by foot, with this robust sole. I quickly realised why there were very few people who had embarked on the adventure of recycled tyres: it is very complicated. First of all, the difficulty is finding a recycling factory that knows how to recycle tyres, and then a shoe sole factory which would be interested in searching for the secret ingredient needed so that recycled tyre can be added to the classic sole. It has taken us two years to develop our shoe through testing, I am always working to refine my product.

How did you get involved in sustainable fashion ?
For many years, I was a textiles buyer in large-scale distribution. Bit by bit, buying "disposable" pieces in Asia made me start to doubt myself: I was searching for meaning and I wanted to be in line with the current environmental issues. I immersed myself in research, as recycling tyres didn't exist at an industrial level. We did a lot of work in the early stages, before launching our product. We have therefore had 2 years to develop the sole, and roughly 8 months to develop our brand image from a marketing point of view.

Describe your brand in 3 words.

Sustainable
Trendy
Timeless
Can business truly be ethical ?
Yes, of course! My recycling project took 9 months: a real evolution! It was expensive to create innovative products and to test new materials. For example, at the moment we are working on 'bannatex,' a new 100% recycled material which is completely vegan and still hasn't been used in the shoe industry. Sustainability is compatible with business, but it takes longer and is worth much more than fast fashion items.
What are your inspirations ?
Pioneering brands such as Freitag, Patagonia and Eco Alf: brand identities where sustainability is a big part of their DNA, precursors. Someone else as well, Sir Edmund Hillary, who climbed Everest. He arrived at the summit and took a picture of his sherpa rather than one of himself.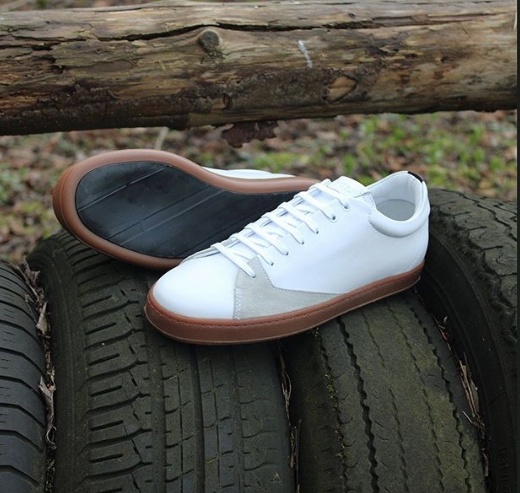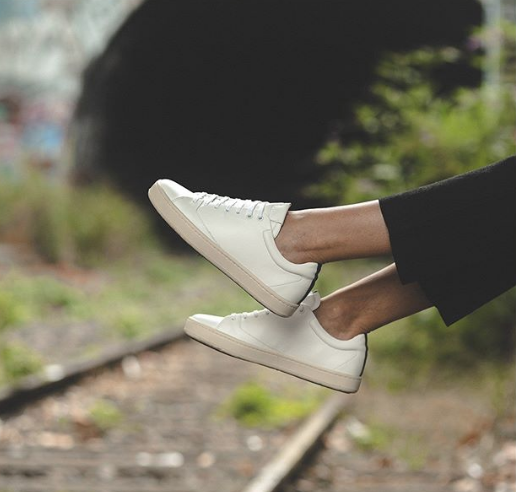 Why Impact ?
Because the world is evolving, it is a real wake-up call, like those in the food industry, decoding the consumer and moving towards a lower but higher quality level of consumption: "less but better." We should encourage these initiatives and actions, highlighting that which today is considered "niche" and hoping that in a few years, the whole industry will be flipped on its head.

On the consumer side of things, what noteworthy changes have you noticed ?
As the consumer is now connected they are more aware, they search for new ideas, make inquiries and ask technical questions. As a brand, you must have a transparent and honest rhetoric, sharing information, raising awareness and educating.

What challenges do you face daily ?
As a young brand, the financial side of things is hard to manage, and in regard to sustainability, it involves finding long-lasting alternatives that correspond to our DNA and avoiding greenwashing (apple leather is not sustainable).

Most memorable encounter and your favourite things at Impact ?
I really liked Franc Bourgeois and the "recycleather": they were my stand neighbours and their material is a real innovation representing a real long-term solution. I also discovered the brand 'Au Juste': a very nice brother and sister duo !


Describe Impact.
Natural.