ISKO Denim is one of the world's leading denim producers with a production capacity of 250 million metres per year. To put that in context, the average denim mill produces around 30 million metres of fabric. As well as sustainable brands, it was just as important to show projects from fabric producers, such as ISKO, during IMPACT. We had the chance to speak with ISKO's global marketing director.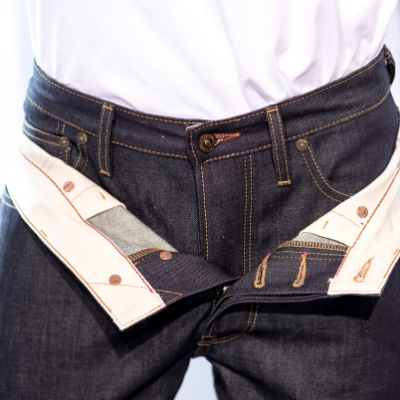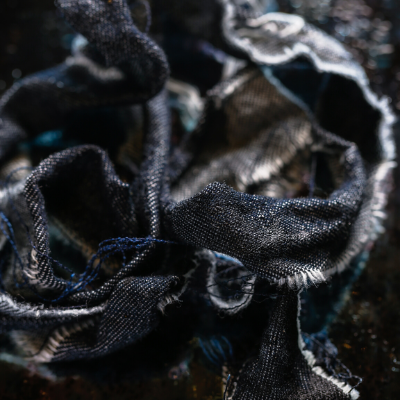 Can you please introduce yourself? We know that ISKO is not so much a brand as a fabric manufacturer, can you explain the distinction?
My name is Rosey Cortazzi, I'm the global marketing director of ISKO. I am in charge of teams of people in countries all over the world. In terms of ISKO, it is one of the biggest denim mills in the world. We produce around 300 million metres of fabric and everything is produced in a responsible, sustainable way taking into account the impact on the environment and the population. It was founded in 1983, with responsible principles from the beginning. The production sites are in Turkey and we have 30 offices globally, with 60 global touchpoints in different markets and several in big countries such as Japan and Germany. We use a variety of different fibres, because as a denim mill we have to have a selection that our customers can choose from. Many want different things, some sustainable brands only want to use organic cotton and others want to use recycled materials, or BCI cotton.

You showcased many of ISKO's collaborations during Impact, you seem to have a bespoke service for your clients, can you tell us a bit more about that?
It is very much about relationships and partnerships at ISKO. We work with very large brands but we also work with smaller brands : we have no minimum order. We have a special team called "Visionary Minds" solely focused on helping smaller brands.

How did you get involved in sustainable fashion?
I have been at ISKO for two years now and before this I was working with major brands such as Levi's, Diesel and Nike. It was helpful for me to have a "denim background" when I started working at ISKO. I think industry leadership is waking up and realising that generation Y and Z consumers are walking away from brands who cannot claim to be good "corporate citizens". People are genuinely understanding that they have to do something and we have to act now. Remember when Greta Thunberg (young environmental activist) said "The house is on fire"? The damage that the industry has done in the past is unbelievable, we have consumed more resources in the last fifty years than in the whole history of humanity. But now the supply cannot match up with the demand. People are asking, "Who made my clothes?"

Describe ISKO in 3 words?
At ISKO, we have three words that describe our brand pillars:
CREATIVITY for innovation.
COMPETENCE for knowledge and denim expertise.
CITIZENSHIP for responsibility.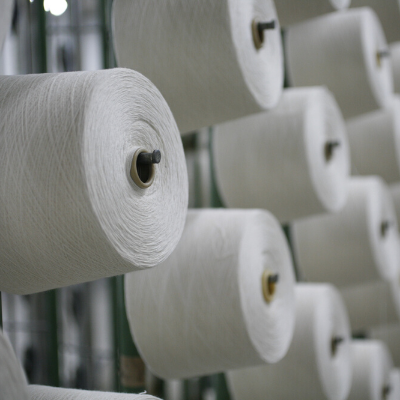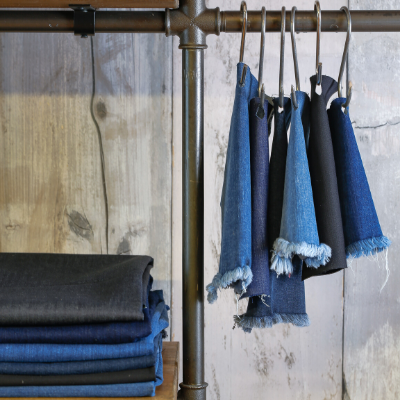 Can business truly be ethical?
Yes, of course ! Being ethical, responsible and saving resources is also beneficial in a financial and commercial sense. Having recycling, reusing and repairing integrated into your mindset is something that I believe in passionately. Business is much more circular and some people simply don't know where to start. You have to at least try something, to make a start. You don't have to change all at once: just do something!

What are the challenges?
People are not educated enough on the topic, and so they don't know what to do. There is also a lot of greenwashing: fake news. Regarding suppliers, I would advise people to at least go and visit them, to ask questions and to ask for proof. One of the big problems today is that there are no globally recognised quality standards, governments need to do more. However, some governments are making progress: France, for example, as well as Holland. In Scandinavia, I noticed that sustainability was really at the forefront and that other governments are really behind. I also think that brands need to ask for help, as there are so many organisations that can give them a helping hand.

What is the future of ISKO?
For us when it comes to sustainability: there is no finish line, there is no end. We are always trying to innovate and look at ways we can do things better. It's always about improvement. We are working on a new sustainability report, to be launched in 2020. We are also going to launch a new collection in 2020 with the NORDIC SWAN ECOLABEL & EU ECOLABEL: these two certifications analyse every single step in the process of making the fabric. We just launched the project R-TWO: a denim that combines reused cotton from our own production loss. 20% of cotton is lost during the production process, so we collect that and reuse it. This is being validated by a certification body called Content Claim Standard. We mix the reused cotton with recycled polyester which is also certified by the Global Recycled Standard. This new fabric can be recycled. Another issue is how to recycle mixed fabrics from furniture? In regard to this question, we have launched a high-school programme about how to create sustainable designs. Moreover, next week in New York, we are launching an inspirational collection with the designer Miles Johnson, who is the former design director for Levi's and Patagonia. In this collection, which is made entirely from R-TWO fabrics, everything has been thought about, all of the edges and zips can be removed very easily.

And what are your thoughts about the future of sustainable fashion?
Fashion should be a force for good! At the end of the day, we all love fashion, so let it be a force for good! Let's hope that in the future we see a more responsible, transparent clothing industry focusing on recycling, reusing and repairing. We hope that governments will set these guidelines and standards. No company is going to change the industry alone. So, we need to have a more collaborative environment where companies can create a new tomorrow together. It has always been "competition, competition" and "I don't talk to my competitors". This has to change.

Describe IMPACT in 3 words?

INSPIRING
PIONEERING
GAME CHANGING