Rive Droite Paris' presence was evident during Impact. Sustainability, Desirability, Eco-design, Upcycling: Rive Droite Paris offers sustainable lifestyle products. The founders collect scraps of fabric and other discarded materials to create trendy and eco-friendly accessories.
Interview with Yasmine Auquier and Aurélie Jansem, two of the three founders.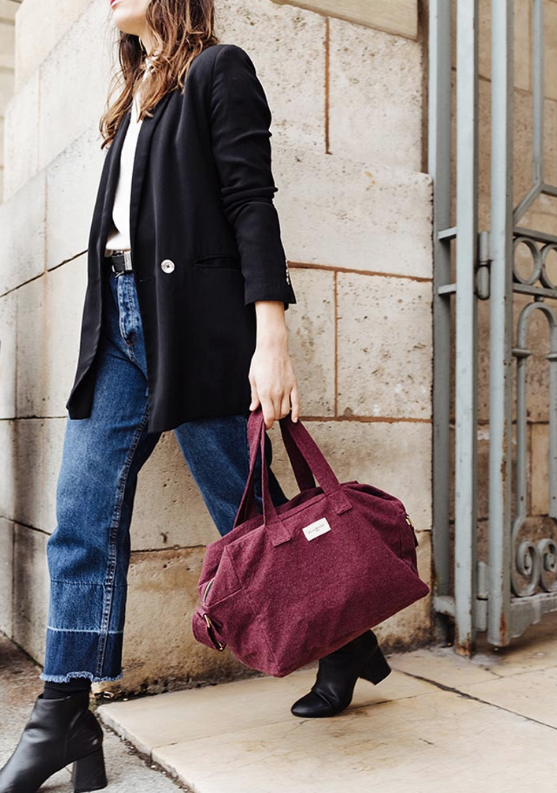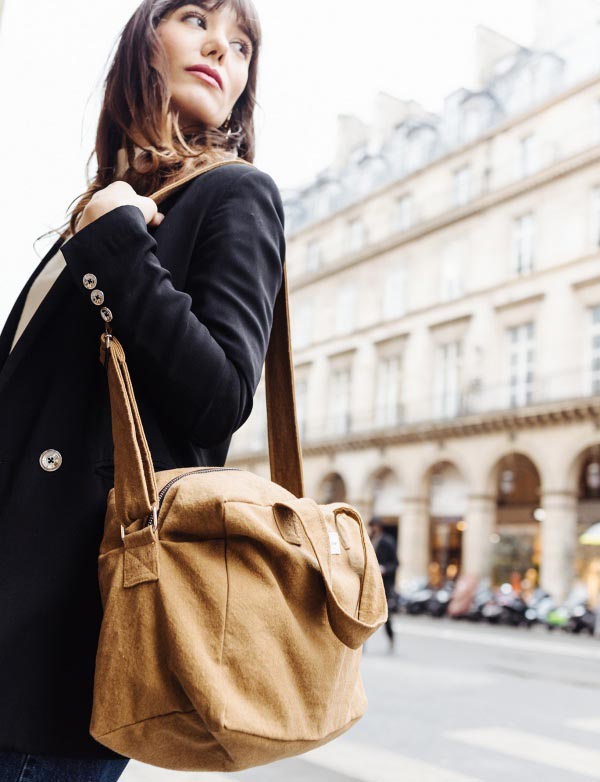 Please can you introduce yourselves?
We are Aurélie and Yasmine, two of the three co-founders of Rive Droite, the third, Sophia, is Yasmine's sister. The idea for Rive Droite came after having worked for big companies for 10-years and wanting to have a positive impact on the world. Yasmine and Sophia lived in Morocco and so, we thought about a business between Morocco and France would work. In addition, one of the fundamental prerequisites was to be able to follow the entire process: to manage everything, particularly our purchases of industrial jeans scraps and being of their origin and composition.
When was the brand created?
In the summer of 2016.
How did you get involved in sustainable fashion?
Initially, we were working on an eco-responsible project, fashion came afterwards. When working on our business plan, we discovered that there was a lot of raw materials available in Morocco, so we seized the opportunity. Establishing contacts was a long and hard process, but we didn't give up and we succeeded in the end! Having seen what was available, we chose to create accessories. Bags are an excellent sector in fashion: they come in one single size per model and so, stock is less important. We have chosen to create a simple and timeless product, because that's what "being sustainable" is all about!
Describe your brand in 3 words
Cool Ethical Sustainable-committed-transparent. But if we had to choose, we'd pick: committed.
Can business truly be ethical?
Yasmine: Oh yes! This has been our point of view from the beginning. I am an environmental activist, I have always admired Greenpeace. We have been looking for an initiative between ecological activism and the big textile companies that only want to do business, that is to find a way to be profitable whilst remaining ethical.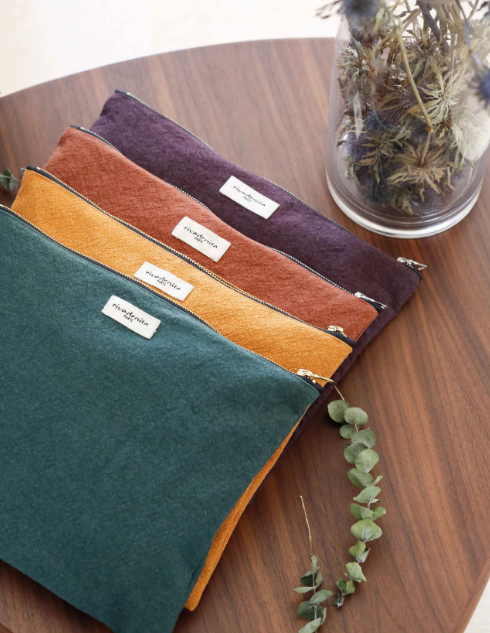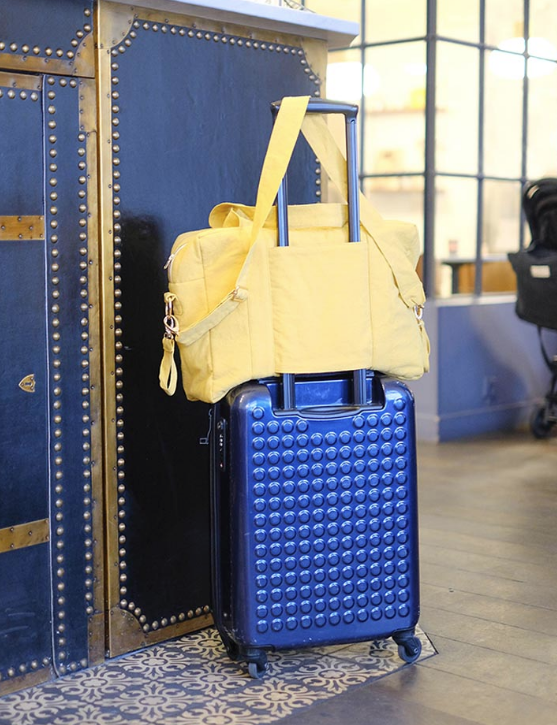 What are your inspirations?
Greenpeace, but also Pierre Rabhi is our idol with his "baby steps" transparency initiative: the idea is not to save the world, but to improve what we can and above all to constantly question yourself. For example, at the moment, natural pigments are not industrialized, but as soon as we can leverage one of its aspects of production, we take care of it.
Why Impact?
It was obvious that we had to take part in this project! The promises of this mission pulled us in and we are very happy with our feedbacks from buyers as well as from young students and those changing career field searching for meaning. It is a space for inspiration and lasting discussions and we hope to participate in similar initiatives that are being developed right now.
On the consumer side of things, what noteworthy changes have you noticed?
From the early beginnings of our brand up until today, consumers have been asking us many more technical questions than ever before. We have been very lucky as our customers are very kind to us, we receive a lot of encouragement which is very important as entrepreneurs! What has happened in the food industry will start to shine in other industries, as consumers can ask questions at any time and they want to learn. They are also activists!
What challenges have you experienced on a daily basis?
As with any young brand that is growing quickly: cash flow...But also the friction between the "old world" mindset and what we want: we have decided to not ask for fundraising and instead to stay independent, as to not adopt principles that would run counter to our core values.
What do you see for the future of fashion?
Commitment, for sure! But also collaboration: that is to put the human race back at the heart of the action. Above all, the challenge lies in how products are made, we don't have to be dogmatic and binary, we simply have to prioritise sincere and authentic initiatives.
Most memorable encounter and favourite things at Impact?
We met with Ekyog, and we will see what comes of that!
Describe Impact in 3 words.
Courageous Sincere Motivational
What projects are you working on? What do you have planned for the future of your brand?
We want to "close the loop": which would involve having a sustainable and virtuous control of the process from the ball of control up until the finished product. We are working alongside social projects as well as on developing new materials, which excites us a lot as former players in the cosmetics industry!