Isabelle Lefort, a journalist by education, dedicated the first half of her career to the world of womenswear and luxury media. She managed and created magazines like Jalouse, Air France Madame, Elle, Glamour, Biba and La Tribune et moi. Following the subprime crisis, she wants to give her professional life more meaning, to make it more altruistic and proactive. She therefore has decided to invest in sustainable development and has started to collaborate with others, such as "We demain." It was at this time that Jacques Attali and his team spotted her and offered her the opportunity to join Positive Planet to manage the Positive Economy Forum programme. Thereafter, the city of Paris trusted her and gave her the task of rally the fashion sector to create a more sustainable Fashion capital, for the 2024 Olympic Games. Paris Good Fashion was launched 1 year ago.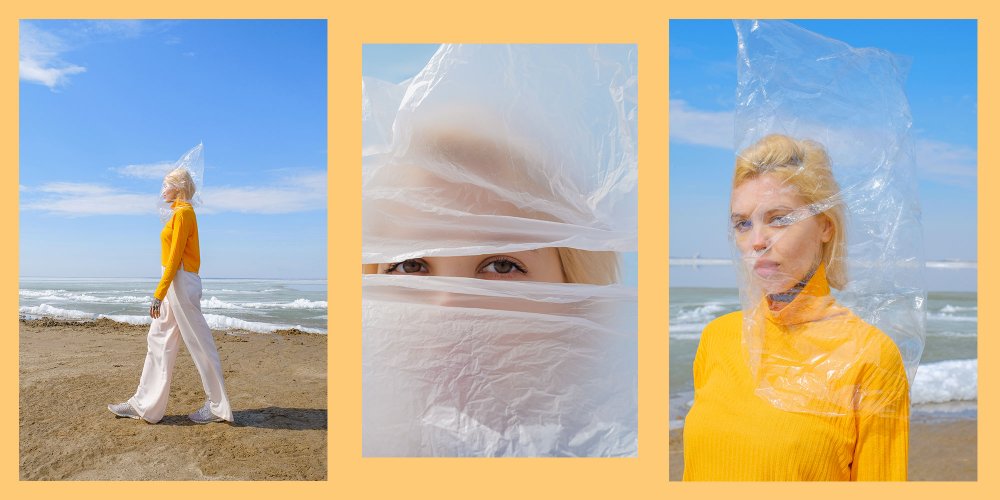 So, the "Paris Good Fashion" initiative is 1 year old ?
Not quite, it has been one year and a half since I became a volunteer. Alongside the co-founder, Laure Dupavillon, we have asked for support from the French Institute of Fashion, the Ellen Mac Arthur Foundation, the Federation of Haute Couture and Fashion, LVMH, Galeries Lafayette, Eyes on Talents, Fashion for Good, the Conseil National du Cuir...The 28th of January is the official creation date, and, in just one week, it has taken off !

What was the moment of realisation that moved you towards ethical fashion ?
I am a journalist by education and I am geared towards the world of fashion because of its creative universe, I have nevertheless always had an economical and strategic approach, which has allowed me to follow the progression of sustainable development, even if nobody believed in it at the beginning. Amongst the leading stakeholders in sustainable fashion, there is nobody that represents the world of fashion. After Rana Plaza catastrophe came the Anti_Fashion projects, the Greenpeace "detox" campaigns and people like Elisabeth Laville who create Utopies, but also brands that were in the development stages such as Veja, or the Copenhagen Fashion Summit. The tipping point occurred a year and a half ago when the legislative branch took hold of the situation and implicated a new circular economy. With the pressure from the climate crisis, the topic has reached the younger generations who want to give meaning to their lives. Moreover, the economic issues are huge: there is no longer a choice, we have to change.

Explain Paris Good Fashion in a few words.
It a movement lead by key players in Fashion and beyond that, working to make Paris the most sustainable Fashion capital from now until 2024.

Can business truly be ethical ?
1- It's possible 2-It's compulsory! A decrease may not be realistic because capitalism is in the process of changing, encompassing social and environmental aspects, with both small communities as well as big companies. We have reached tipping point as it is necessary to change the Fashion industry cycle model. As Roland Barthes explains in his book "The Fashion System" with cycles that follow on from one another: from seamstress tailoring to prêt-à-porter, industrialisation and fast fashion. We have to break out of this model, to produce less with higher quality and also rationalise our production levels by adapting supply to demand and no the other way round. We also have to re-design the market to support a circular economy, including recycling, repairing old materials and developing second-hand goods...In summary, we have to be very strong-willed and not give up !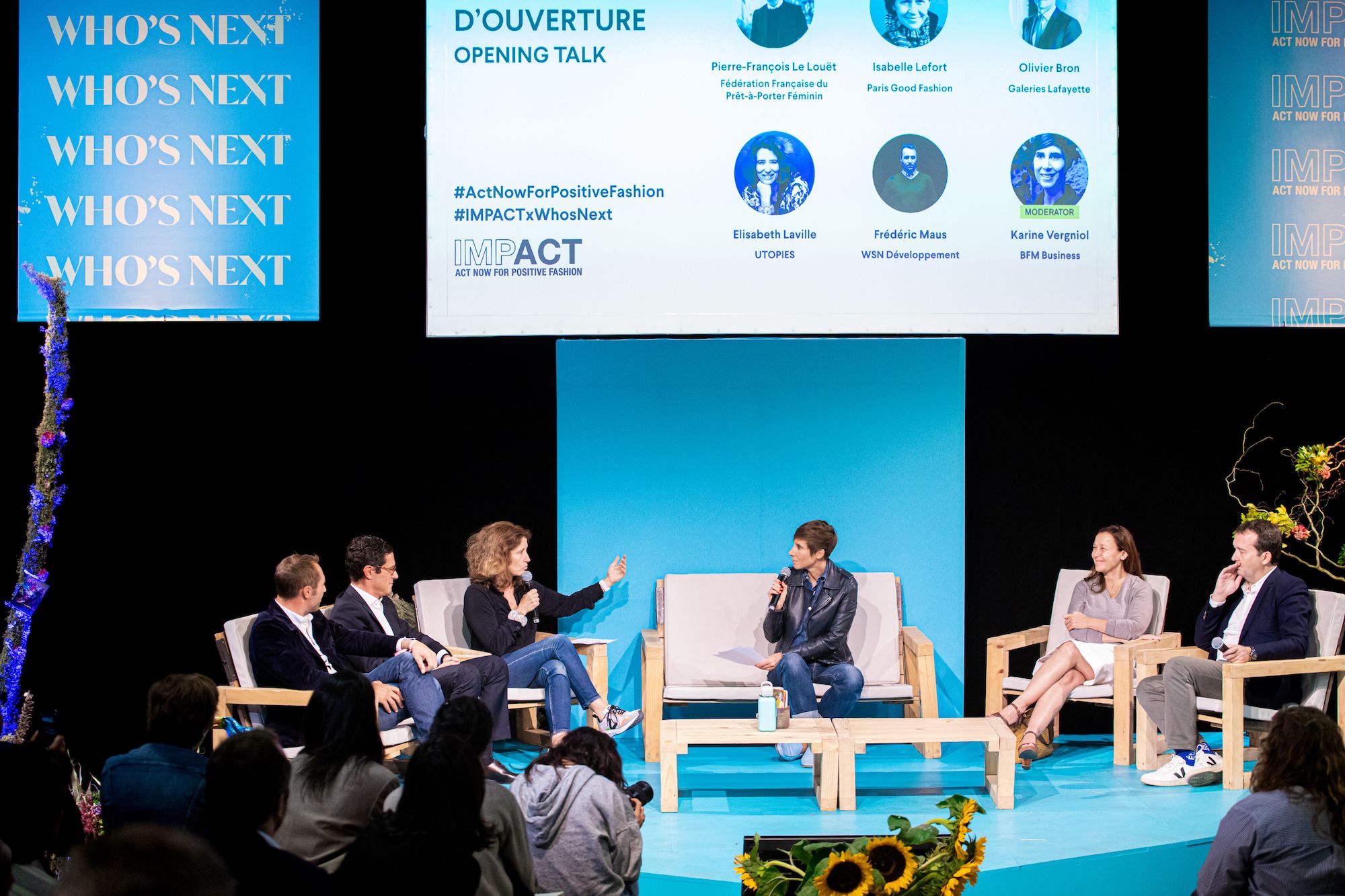 What are your inspirations ?
I look at how other countries work, with their different ways of doing things, as if we are getting around a table and discussing how to move forward together. This way of working comes from the Social and Solidarity Economy, but is also influenced by youth movements and the "Make Sense" community. We urgently need to draw inspiration from other sectors or committed young movements and to apply them to the fashion industry, it has never been done before.

Why Impact ?
Because we have to support and assist all initiatives with the right aim, and move forward together.

On the consumer side of things, what noteworthy changes have you noticed ?
Yes, just look at the increase in the consumption of second-hand clothing or the increased interest in asking questions, especially amongst the new generation. The pleasure of getting dressed and choosing your clothes, of buying new things has to stay intact and that's a good thing. It is part of the pleasures of life, and we musn't dampen this desire. Today, we all want to consume more responsibly, there is sometimes even a level of disgust projected towards a certain material, things are changing and we are in full support: at the start of 2020 we will be launching a widespread citizen consultation aiming to reach 500,000 people to make people's opinions heard in order to incorporate them into initiatives and decision making going forward.

What challenges have you faced during your project ?
There is still false information being circulated and it's annoying because it sends the wrong message. We have to understand the importance of this current change in transparency and the internet, because we can't make any mistakes. If we are accused of "greenwashing," it would be unforgivable.

What do you see for the future of fashion ?
I see it being and hope it is more beautiful, creative and natural. New materials will see the light of day from regenerative farming, for a fashion industry which we can be proud of without any guilt, maintaining the crazy creativity. If we look at the previous seasons of ready-to-wear and luxury fashion shows, we see lots of pearl and embroidery: it's magnificent! I think that this is a message that pushes us to produce even more beautiful things, but in a better way !


Describe Impact in 3 words.

Action
Reflection
Love: the planet, our children, fashion, creativity and working together to change the world