For a more authentic and measured fashion industry: slower.
The 2019 edition of Who's Next was marked by the launch of IMPACT, the new eco-friendly fashion rendez-vous in Paris. The first event was met with sincere activism and the desire to fight for the fashion of tomorrow. A more authentic and measured fashion industry: slower.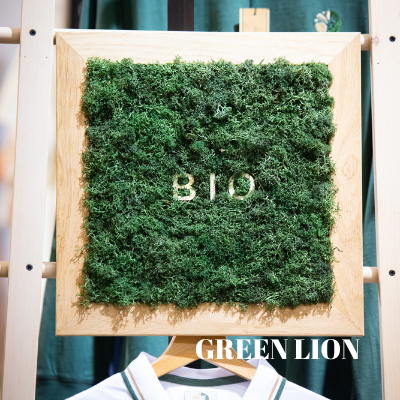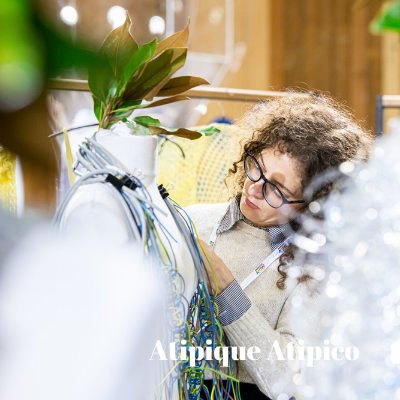 How to capture the current atmosphere in one event? How to attract a paradoxical public, always eager for entertainment and yet still searching for meaning? How to mix experience and depth, celebration and activism, materialism and spirituality? These are the many issues that fashion and entertainment professionals have faced for years. Gathered for an IMPACT talk, Marie Sabot, the founder and director of We Love Green and Xavier Clergerie, co-founder of WSN Developpement, came to share their experiences and to witness the new challenges of the industry. "Today, we must give meaning to the event," starts Xavier Clergerie, "We must change our ways of working, if not the whole industry will go down the hatch." A major challenge for a sector that likes to make a spectacle of itself and attaches a great importance to image, emotion and experience.
At any time, fashion will show up, will display itself radically, and reveal itself masterfully. It parades and then hides, showcasing without totally revealing itself. Bringing itself to the fore and differentiates itself from others, combining and juxtaposing the arts. In short, fashion needs to observe and exhibit. It has to make noise. How can we reconcile, henceforth, this industry of spectacle with the new eco-friendly imperatives? "With IMPACT the public saw the tip of the iceberg, but it is a more profound and lasting movement that we operate. This edition is a first-step towards an ecological transition. By creating an event within an event and paying attention to all levels of manufacturing, we hope to get the message across at our level," explains the founder of Who's Next. "An initiative that can be found in all sectors, as illustrated by the success of the We Love Green festival, a pioneer in its domain. "Above anything else we are artisans," summarises Marie Sabot, founder and director of the festival, "we want to display a model that is as alternative as possible: cleaner, more transparent, fairer and more respectful of humans and the environment." It is thus a new economic model that has been developing on the sidelines for the last few years. An ethical, sustainable and a human-centred model. By providing concrete solutions - ranging from choosing providers to using materials, through water resource, waste and electricity management - initiatives such as We Love Green or Impact show that another reality is possible. "We want to set an example and prove that if we can succeed, everyone can succeed. Including the big groups and fashion weeks," concludes Marie with a smile.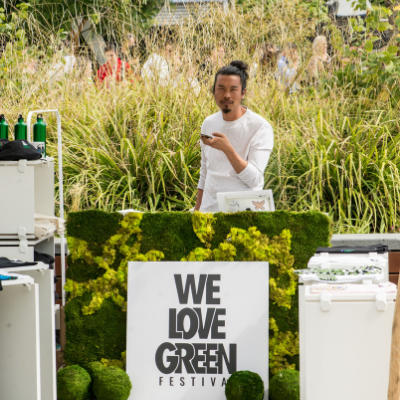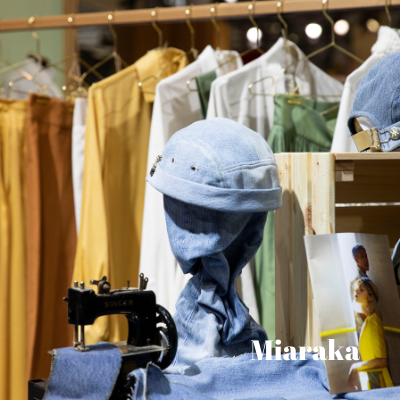 So creating a sustainable event, how does that work? It is above all the fruit of hard labour and real collaborative work: a continuous flow between the big and small organisations, institutions and policies that sometimes bring financial assistance and funding. Grants are often too low, as we saw with the 3.8% allocated to We Love Green this year. This evolution is primarily the result of daily commitment in the sector. A commitment that we felt over the 4 days of Impact from independent businesses and large groups, brands and consumers, which is not always easy to demonstrate as we are a small initiative trying to survive in the vast garden of Eden that is fashion. "To prioritise commitment to young design, we have created the Jean Louis label," proceeds Xavier Clergerie. "With this label we hope to cap the momentum undertaken by designers in a casual festive manner, as we have lived in fashion for 30-years now. By financing new projects, and gathering them together and engaging with them, we hope to give them strong solutions to increase their visibility." "As the praise of eco-responsibility is also communicated subtly and with transparency, I hope that this step forward in fashion will rally the general public and the media," concludes Marie Sabot, with a ray of hope.
Today, We Love Green and IMPACT have become the privileged channels of a new form of raising awareness. In seeking to impose a new economic model, step-by-step, they are also designing the outlines of a new "way of life" and another way of understanding the world: slower, more humble and more human. Is fast-living, consumerism and the virtual economy over? Only time will tell. But this year, there is no doubt that fashion is slowing down, no longer in a rush and beautiful. This year, fashion is "slow."