Openness, dialogue and transparency in fashion is a trend that has only grown in recent years
Yesterday, fashion was secrecy, the unspoken, mysterious. Today, it dares to expose and unveil itself. Ever since the emergence of social media, the consumer has never been so omnipotent. Strengthened by their control over brands, they now have a real right to examine the products that they buy: from its conception to being bought. So, who makes our clothes and under what conditions? This is the new challenge that consumers seem to have embarked upon in order to better control their purchases. Consequently, the customer now supports brands throughout their manufacturing process, both upstream and downstream. After the customer reign of the 90s, could the citizen-consumer of the 2000s be the new inquisitor of modern times? It must be said that their power now makes it possible to reveal the sometimes unorthodox operating methods of brands. The digital seems to have marked the emergence of the reign of transparency. An overview of this state of law with Catherine Dauriac, from Fashion Revolution France, Cindy Durdan from Ekyog, Yasmine Auquier, from Rive Droite Paris, Hélène Lucas from Panafrica, Marie Demaegt from CELC moderated by Éloise Moigno and Thomas Ebelé from Slow We Are.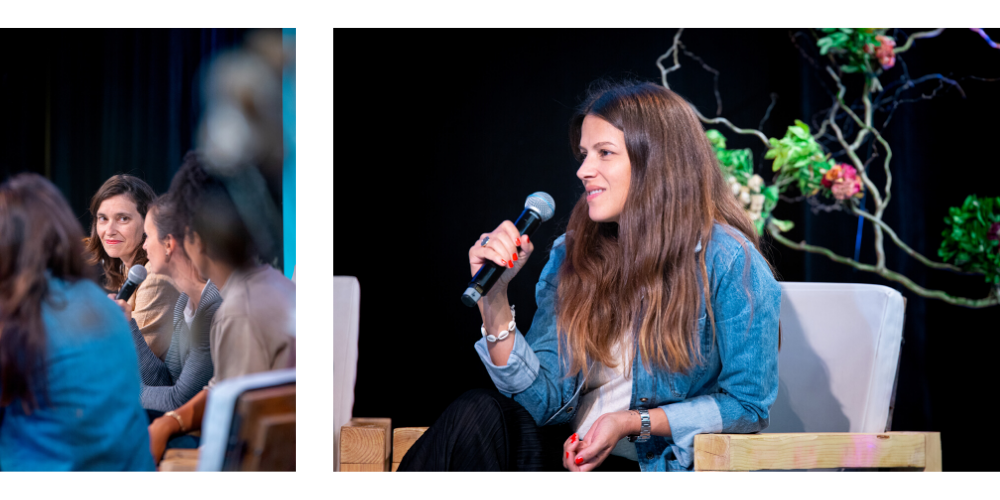 Yesterday, a t-shirt was nothing but a shirt. Generally made of cotton. Often white, blue, green, yellow or pink, plain or patterned, logoed or drawn-on. In short, a t-shirt. Spotted from the end of the 19th century in sailors' uniforms, then worn by soldiers during the First World War, it was then adopted by American football teams who printed their university logos' onto them, but it was truly after the Second World War that they became popular. Originally an undergarment, it is now in the spotlight. We see it on the big screen worn by style icons such as Marlon Brando and James Dean. Often white, and above all tight: it became the uniform of an entire generation. Moreover, it became a symbol: the emblem of globalisation. Today, if the t-shirt is still a classic, it is no longer just a garment: it is a reality. In fact, the cotton t-shirt represents a real journey. From the cotton fields to the shops, it is a technological performance and a productivity machine whose complex and expensive production chain has a real social and environmental impact. If the t-shirt is therefore a symbol of today, it is that of an industry. An ever-changing industry which, faced with new ecological and social urgencies has decided to lift the curtain, to reassure the consumer. Fashion is now showing what's underneath. It is transparent.
From runways to instagram posts, from magazine editorials to advertising campaigns, the fashion industry is unveiling itself. Sourcing suppliers, explaining the supply chain or manufacturing conditions of a product... Nothing escapes the vigilant eye of the consumer in search of truth and authenticity. Brands no longer have a choice, they have to follow along with the transparency trend. "We are seeing a big difference in transparency indexes in fashion from 2017 to today," explains Catherine Dauriac, a representative from Fashion Revolution France. Since 2013 and the collapse of the Rana Plaza in Bangladesh, which cost the lives of over 1,110 workers, the movement has been freeing the voices of this once opaque industry, to denounce its abuses and paradoxes. "There has truly been a before and after regarding Rana Plaza," she continues "this catastrophe is the Titanic of the Fashion industry." Ever since, the world has recognised the "True Cost" of what it wears. With it's hashtag #whomademyclothes, the Fashion Revolution movement has facilitated a real rise in awareness regarding working conditions and fashion production methods. A liberalisation of speech and an awakening of progressive mindsets that has allowed consumers to see behind the scenes and the fluctuations of a system blocked by an obsession with profit and the effects of globalisation. A linear economy where developing countries become the clandestine workers of a neurotic and sometimes amoral fast-system where only productivity and profitability prevail. Faced with a now generalised awareness, the whole system is being shaken up, it is an entire industry that needs to be rethought: a whole clientele base that needs to be reassured.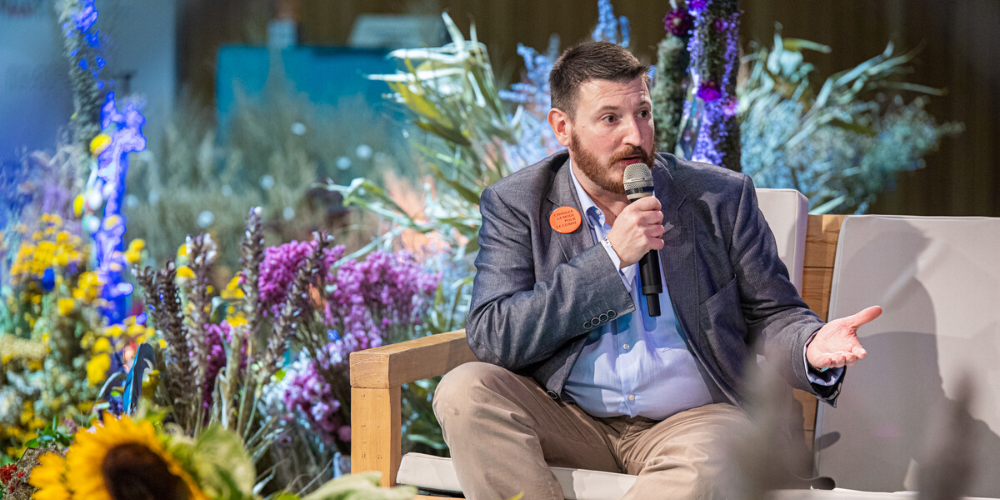 Fashion has therefore proven to be transparent. In France, many popular brands confirm this trend: Le Slip Français, Maison Standards, Veja, Ekyog, Panafrica and Rive Droite Paris to name just a few… "We have published a manifesto explaining our values and we show everything we make. We have established a real dialogue with our customers," explains Hélène Lucas, from the brand Panafrica. In fact, digitalisation appears to have made it possible to create a new form of collaboration, which was unexpected to say the least, an alliance between brands and consumers. "We are a generation of 'sustainability natives'," adds Yasmine Auquier, the founder of Rive Droite Paris. "We are sharing our ideas, thoughts and workstreams with our clients." However, this collaboration is only possible with almost complete transparency. By publishing information on its operating methods, a brand faces up to its responsibilities and this helps to generate trust. It is also a way to build community loyalty.
Openness, dialogue and transparency in fashion is a trend that has only grown in recent years, and one that the SloWeAre platform has understood well. Beyond a simple green mantra, the first "slow fashion" community promotes a real art of living and a genuine way of thinking geared towards "slow wear." So pro-"slow life"? "The consumer is searching for meaning, they now want to understand what is going on behind the scenes and are questioning the brand production chains and the use of raw materials. They are becoming more responsible and brands must comply with this new demand," explains Cindy Durdan from the eco-responsible brand Ekyog. Thus, beyond the simple facade of a speech and faced with the danger of greenwashing, brands must now back up their words with actions in order to legitimise their commitments. In an increasingly fast and complex world, the customer now wants to take control of their own existence and to once again become the master and owner of their own consumption. For a less black, greener fashion. Transparent.